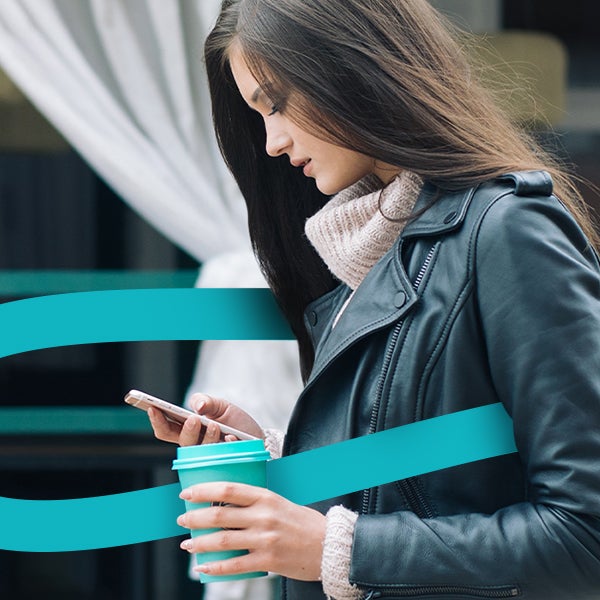 Important information for existing subscribers! Click HERE.
Here are some of the most frequent questions people ask us about Bimuno®
We've created this list of FAQs to help answer any questions you have about Bimuno. If you have a question that you can't find the answer to, please email us at hello@bimuno.com.
About Bimuno®
Bimuno® is a prebiotic supplement containing a proprietary galactooligosaccharides (GOS) composition. Bimuno GOS is targeted to specifically feed bifidobacteria, a type of good gut bacteria, and support gut health.
Bimuno is available as a prebiotic powder: Bimuno® DAILY
No, Bimuno® is a prebiotic food supplement that contains fibre and supports a healthy gut environment.
Bimuno® can be taken any time of the day. We recommend taking it at the same time each day so it easily becomes part of the daily routine.
Bimuno® should be taken once a day. For optimum results, Bimuno® should be taken as part of a daily routine to continue feeding good gut bacteria.
Bimuno® is suitable for the general population (aged 4 years and over) who wish to support their digestive health and general wellbeing.

In the first week of taking Bimuno®, you may experience some stomach gurgling and rumbling which often subsides after a few days.
You may want to consult with your doctor or other healthcare professionals before trying Bimuno® if you suffer from any health problems and/or take prescription medications. We've created an information sheet with more information about Bimuno® that you can share with your doctor or other healthcare professional. Click here to download it.
Yes, Bimuno® is designed to be taken long-term. We recommend you take Bimuno® as part of your daily routine, in order to continue to support your good gut bacteria.
Days 1-3: When you take Bimuno® for the first time, it should take about 3 days to start feeding your good gut bacteria, specifically bifidobacteria.
Days 4-7: You may start to feel some slight gurgling in your tummy. This is a good sign as it means Bimuno® is beginning to reset your gut microbiome (the bacteria in your gut).
Days 8-14 and beyond: Bimuno® is feeding and nurturing your good gut bacteria. Make Bimuno® part of your daily routine and continue to feed your good gut bacteria.
With daily use, the majority of Bimuno® users experience an increase in their gut bifidobacteria within 7 days, although individual responses may vary.
At the current time Bimuno Daily powder is only available to purchase via our website www.bimuno.com and www.amazon.co.uk. On our website you can sign up to our 3 monthly subscription to get the best price possible. For the first 3 months the subscription price is just £34.99 (£11.66 per box). We also reward loyalty with exclusive content, recipes, and gifts. Examples include our Free Rituals Kit, Gut Health Bundle and 4-week Gut Health Plan Books that we supplied to over 50 lucky customers. Your supply will never run out and there's no need to worry about reordering your Bimuno.
What's in Bimuno®?
Bimuno® is a unique prebiotic supplement that supports a healthy gut environment. It contains galactooligosaccharides (GOS), which are derived from lactose, a natural ingredient in cow's milk.
Bimuno® is a prebiotic fibre that travels through your digestive system intact, until it reaches the gut. Once there, it feeds and stimulates the growth of good bacteria specifically bifidobacteria, helping them thrive and increase their numbers. When taken daily, Bimuno® works within just 7 days*.
There are small amounts of sugar in the final product, and this should be considered as part of the daily requirement of sugar allowed if you are a diabetic.
No, Bimuno® is not suitable for vegans as it contains lactose.
Yes, Bimuno® DAILY is suitable for vegetarians.
Yes, Bimuno® is Gluten-Free.
Bimuno® DAILY does contain residual amounts of milk protein (whey and casein). We identify allergens in bold in our ingredients list on all our packs.
Bimuno contains lactose. However, the lactose content is well below the level that is that considered safe in most lactose intolerant people by the British Dietetic Association (BDA) and the European Food Safety Authority (EFSA).
Bimuno levels of lactose compared to official definitions of low lactose:

We understand that everyone's gut is individual, if you have any concerns about Bimuno and any of its ingredients please consult with your doctor or relevant healthcare practitioner.
References:
¹https://www.efsa.europa.eu/en/efsajournal/pub/1777
²https://onlinelibrary.wiley.com/doi/10.1111/j.1365-277X.2012.01242.x/full
Who can take Bimuno®?
Yes, children can take Bimuno®. Bimuno® DAILY is suitable for children aged 4 years and over. Young children should always take Bimuno® under the supervision of an adult.
Yes, you can. Bimuno® is not absorbed but transits through the gut to the large intestine (colon). We recommend you consult with your doctor or other health care professional if you have any concerns.
We are not aware of any reasons why Bimuno® cannot be taken by people with Coeliac disease. We would, however, encourage you to discuss the use of Bimuno® with your healthcare practitioner.
There are currently no scientific studies on the safety and efficacy of Bimuno® in people with Small Intestinal Bacterial Overgrowth (SIBO) and therefore we cannot comment on its use in this condition. We recommend you consult your doctor or other health care professional prior to using Bimuno®.
Yes, Bimuno® is safe to take if you are suffering from IBS, but we recommend that you discuss any concerns with your doctor or other healthcare practitioner before use. Due to the condition itself, you may find you have a more sensitive stomach and so we recommend reducing your daily intake of Bimuno® Daily to half a sachet.
The BBC programme "The Truth About Sleep" showed the impact on Dr Mosley of consuming Bimuno® DAILY. The programme explained the impact of improving fibre intake and the positive effect that this may have on the good bacteria in the gut and inferred that this may help to improve sleep patterns. In the programme Dr Mosley discussed how his sleep patterns had improved whilst taking Bimuno® in the evening before going to sleep. It should be noted that no formal clinical investigations have been conducted to assess the impact of Bimuno on sleep patterns.
To the best of our knowledge, there are no described contraindications or interactions with medicines. However, if you take any medication, we strongly recommend you consult your doctor or other health care professional prior to using Bimuno®.
If you are currently undergoing chemotherapy or radiotherapy, we strongly recommend you consult your doctor or other health care professional prior to using Bimuno®.
Bimuno® Subscriptions
Bimuno® DAILY is a supplement that works best when taken every day. Our subscribe and save offer is therefore in place to help you take the product every day. The automated ordering system means you will have a steady supply of the product, which won't run out and the generous discount is there to help make long-term use of the product much more affordable.​ You can make changes to your subscription either via your online account or via the Live Chat.
By purchasing this option, you'll be signed up to a rolling subscription which you can cancel at any time.​ Orders are shipped every 90 days, therefore you will receive a 3-month supply with each order.​ The subscription cost includes free UK delivery.
To begin a subscription, please sign up using the Subscribe and Save option on the Shop Bimuno® page.
Yes, you will receive a dispatch confirmation email within 24 hours of your order being shipped from our warehouse, along with any tracking information.
Yes, you can make changes to your subscription through the Account section:
• Update your delivery address
• Update your payment details
• Cancel your subscription
About Informed Sport
Informed Sport is a quality assurance programme for sports nutrition products. The programme certifies that all nutritional supplements that bear the Informed Sport logo have been through a rigorous certification process and that every batch produced is tested for banned substances by LGC's world class sports anti-doping laboratory before it is released for sale.
To minimise the risks of contamination with substances which are banned by the World Anti-Doping Agency (WADA), companies can voluntarily submit their products to Informed Sport for certification. Athletes can therefore use Bimuno DAILY which is purchased from here, with the knowledge that every batch of the product is tested for more than 250 prohibited substances and is safer for use.
We received a lot of interest in Bimuno® from Performance Nutritionists who were looking to recommend Bimuno to their clients, many of whom are professional athletes and therefore must ensure that products they use are Informed Sport certified. Sports people (and nutritionists associated with them) have an extra focus on their gut microbiome as they often have sensitive stomachs due to intense training, restricted diets, stress and overseas travel. Similar to the majority of the UK populations as a whole, their fibre intake through diet may not meet the minimum recommended amount of 30g per day.
An athlete's diet is often very restricted with a controlled energy intake which means that they must pack in important nutrients within a daily calorie allowance. One important nutrient which is high in a sportspersons' diet is protein which is important for tissue repair and muscle growth. Whilst protein is great for these important structural functions, it's not shown to have a positive effect on the gut microbiome. When a diet is high in protein and low in fibre, studies show that the types of bacteria in the gut microbiome are less favourable.[1]
Fibre, on the other hand, is known to provide fuel for types of bacteria which are beneficial and produce substances such as short-chain fatty acids which are known to exert various protective effects including in the gut.
Yet fibre is a nutrient which is generally low in diets and this group is no exception; a study found that athletes consumed only 34% of their daily requirement. [2][3]
Although exercise alone is shown to have a positive effect on the gut microbiome[4], this combined with eating the recommended amount of fibre is shown to have the greatest effect. If this is not possible through diet alone then a high fibre food supplement should be considered.


References
[1] Conlon et al., Nutrients, 2015. 7(1), 17-44
[2] National Diet and NutritionSurvey, 2018
[3] Baranauskas et al.,Medicina, 2015. 51(6), 351-362
How to become a Bimuno Affiliate?
We see an affiliate as anyone that covers a large array of digital blogs, websites, forums, platforms, mobile apps, content networks, ecommerce sites, media sites or other sites with published content that that may be looking for an exciting new, optimised or customised way to earn money from their quality content. If you are unsure if you fit our definition of a potential affiliate, then just ask us through our contact email.
On our website there are tags that enable us to track the customer journey right the way through to purchase. As an affiliate, you will have an affiliate account where you can view sale statistics which are updated in real-time. Once these sales are validated, you will be paid your commission accordingly.
We will reward you for every visitor you send to our website that converts into a sale. You can choose to promote our products using our logo, banners or product link. Every time you make a sale we will pay you a commission in return for your marketing efforts.
We place a great deal of importance in working closely with our affiliates. If you would like anything specific such as a custom graphic, to discuss any bespoke promotional opportunities or any aspect of the program then we'd love to hear from you.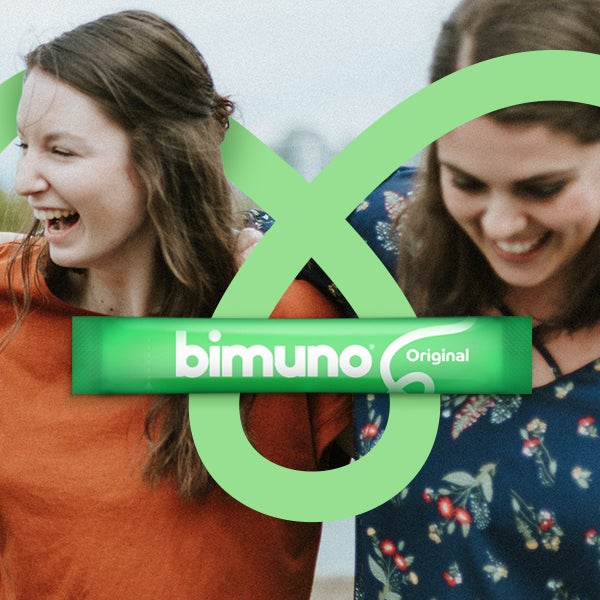 Bimuno® Original
Taste-free, soluble powder
Tested in independent scientific studies
Proven to work in 7 days*