Buy Bimuno Original
Our unique, high in fibre prebiotic supplement that has been scientifically proven to feed and stimulate the growth of good bacteria in the gut.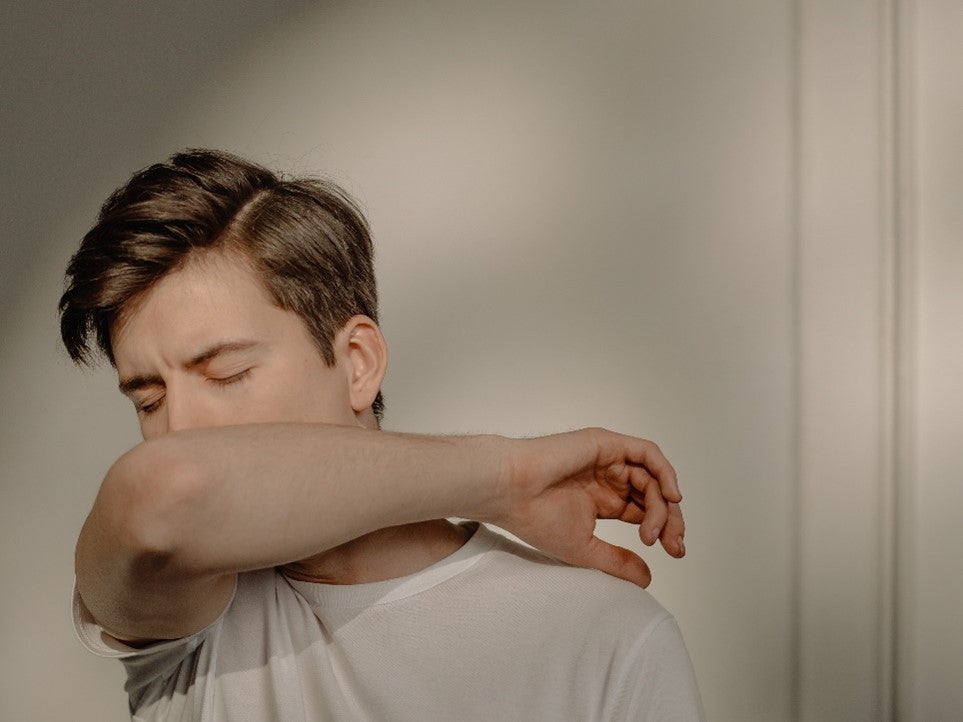 Blog of the Month :

Immunity starts in the gut
Did you know that the gut is our largest immune organ, accounting for around 70-80% of our immune cellular hard wiring in the body, nutritional therapist and author, Eve Kalinik explains how it all works.
Read More
What's in Bimuno®?
Bimuno products contain a mixture of unique, patent-protected galactooligosaccharides (GOS), which has been scientifically proven to stimulate the growth of beneficial bifidobacteria also known as bifidobacteria in the gut. Galactooligosaccharides (GOS), are derived from lactose, a natural ingredient in cow's milk. When taken daily, Bimuno works within just 7 days*.
*results may vary
here are small amounts of sugar (galactose) in the final product, and this should be considered as part of the daily requirement of sugar allowed if you are a diabetic. Bimuno Original contains 1.0g per sachet and Bimuno Immunity contains 0.5g per sachet.
Both Bimuno Original and Bimuno Immunity contain residual amounts of milk protein (whey and casein). We identify allergens in bold in the ingredients list on all our packs.
Bimuno contains lactose. However, the lactose content is well below the level that is that considered safe in most lactose-intolerant people by the British Dietetic Association (BDA) and the European Food Safety Authority (EFSA).
| Product (Daily intake/g) | Lactose Content | EFSA Guidelines ¹ | NIH Guidance ² |
| --- | --- | --- | --- |
| Bimuno Original | ≤0.4g | <12g | <12g |
| Bimuno immunity | ≤0.3g | <12g | <12g |
We understand that everyone's gut is individual, if you have any concerns about Bimuno and any of its ingredients please consult with your doctor or relevant healthcare practitioner.
References:
¹https://www.efsa.europa.eu/en/efsajournal/pub/1777
²Eating, Diet, & Nutrition for Lactose Intolerance - NIDDK (nih.gov)
Unfortunately, we are currently only able to ship orders to addresses residing in the UK and the Republic of Ireland. We are working on ways to expand our international delivery in the future. For larger orders of 40 boxes or more, please reach out to us here.

Our delivery team work efficiently to ship your order within 24 hours of your order date. We work with Evri as our delivery partner and safe arrival is anticipated within 3-4 days, if not sooner. You will receive a tracking number in your shipping email, and EVRI will contact you on the day of delivery with a 2h delivery window.
For any concerns on the arrival of an order, please contact our service team who will be happy to assist you

We love that you are enjoying our Bimuno products and referring us to friends – we really appreciate your support in spreading the word on our award-winning prebiotic and commitment to improving gut health for all. We do not currently have unique links set up for referrals but are working on adding this to our service soon.
We're sorry to hear you had a problem with a discount code. Please note that as a discount is already applied to a subscription order, discount codes are only available on our 1-month trial packs or one-time purchases. For support, please reach out to our service team who will be glad to assist you with placing your order.