We all know that ​there is no health without mental health. A healthy and fulfilled life relies on having good mental health and well-being. If you're feeling down, we've got the top 5 tips to help you manage your mental wellbeing and become a happier version of yourself.
1.   Stay socially connected
Confiding in someone you trust – whether a friend or a family member, can make you feel supported and less isolated. Letting other people know about your feelings and emotions could help you reframe pessimistic thoughts.
Apart from your family and friends, you can also connect with your local community. For example, volunteering for a charity or organization in your area is a great way to meet new people and gain positive experiences.
2.  Do more of what makes you happy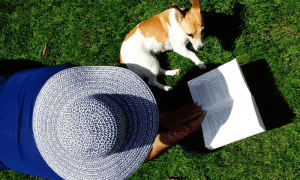 Whether it's reading, cooking, or simply taking time to relax, if you enjoy doing any activities, schedule more time for it to keep you away from negative thoughts.
If you don't have any hobbies? Why don't start learning something you love or feel curious about? By setting goals and acquiring new skills, you can boost self-confidence, feel a sense of achievement and open up new opportunities for yourself.
3.  Eat a brain-healthy diet
Having a nutritious, balanced diet and staying hydrated with enough water can help you boost your energy and keep you focused. Evidence shows that polyphenols, which can be found in oranges, berries, and cocoa products can have positive effects on the maintenance of cognitive and mental health. Nuts, seeds and legumes, including beans and lentils, are also excellent brain foods.
Additionally, ensure you have a sufficient daily intake of key nutrients such as Omega 3, zinc, vitamin C, D, etc to benefit your overall health and wellbeing. Eating a variety of proteins, vegetables, and fruits daily can help you get the essential nutrients your body needs. If you are struggling to get enough nutrients from your diet, you may want to consider taking vitamin supplements.
4.  Maintain a healthy gut
Research explains that our gut and brain communicate back and forth with one another in various ways. In this bidirectional relationship, our gut microbiome can positively or negatively affect how much we react to a stressor and vice versa. For instance, a calmer frame of mind can lead to a less stressed gut.
Therefore, maintaining a healthy gut is of great significance to support your mental health and wellbeing. Start nurturing your gut microbiome by eliminating foods that harm beneficial gut bacteria, while consuming fibre-rich foods to allow them to thrive and proliferate. Whilst a food-first approach should be prioritised, if you are struggling to get enough fibre into your diet, complement this with a prebiotic fibre supplement like Bimuno Original . Backed by science, taste-free and high in fibre, the prebiotic powder can help provide optimal support for your gut health and in turn, support your mental health.

5.  Sleep well
Maintaining good sleep health has key advantages to both mental and physical health. Lack of sleep can affect your mood and day-to-day cognitive function, so aim to get at least 7 to 8 hours of sleep per night.
You can start with creating a comfortable sleeping environment like using an aroma diffuser to help enhance your sleep quality. Also, giving yourself some tech-free time before bedtime, and reducing caffeine intake throughout the day might help you sleep better.
Don't be afraid to speak up and seek help if you need it
Seeking help is a sign of strength — not a weakness. It can be hard to ask for help, but it's important to know that you don't need to go through it alone. Everyone experiences ups and downs in life, and if you're feeling overwhelmed or stressed, it's necessary to reach out to your support network - whether that's friends, family, or mental health support organisations.
Bimuno is proud to be partnered with Sport in Mind - the UK's leading mental health charity to help those suffering from mental health problems. In collaboration with the NHS, Sport in Mind has developed a range of sports and exercises that have been authorised by healthcare professionals to improve mental health and wellbeing. Click here to learn more about the organisation.
Firth, J., Gangwisch, J.E., Borsini, A., Wootton, R.E. and Mayer, E.A., 2020. Food and mood: how do diet and nutrition affect mental wellbeing? bmj, 369.
Gomez-Pinilla, F. and Nguyen, T.T., 2012. Natural mood foods: the actions of polyphenols against psychiatric and cognitive disorders. Nutritional neuroscience, 15(3), pp.127-133.
Mind. How to improve your mental wellbeing,  https://www.mind.org.uk/information-support/tips-for-everyday-living/wellbeing/wellbeing/
NHS. 5 steps to mental wellbeing, https://www.nhs.uk/mental-health/self-help/guides-tools-and-activities/five-steps-to-mental-wellbeing/