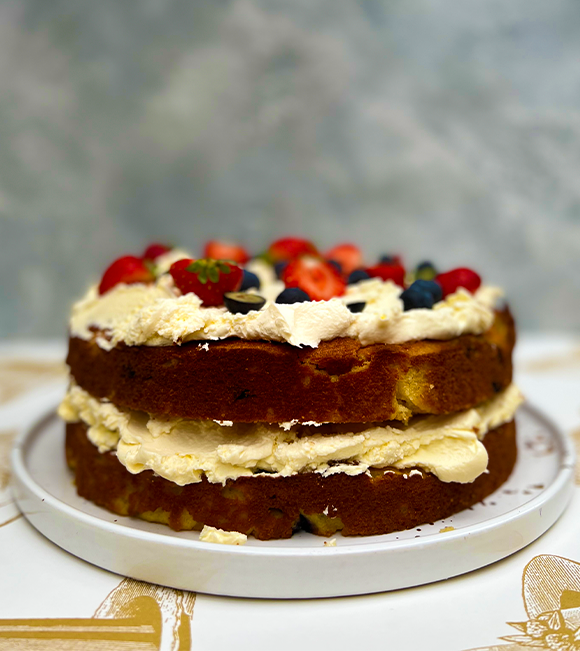 STEP 1: INGREDIENTS
Double ingredients for a two-layer cake.
150g superfine almond flour

50g ground flax seed

60g coconut flour

2 tsp baking powder

Pinch of ground sea salt

4 eggs

95g butter

100ml cashew milk or cow's milk

1 1/2 tsp vanilla essence

60g erythritol sweetener

900g of double cream to whip and place between the layers of cake and on top to decorate. Optional- add 2tbsp erythritol to your whipped cream.

Handful of berries (blueberries/blackberries or strawberries to decorate)

1 sachet Bimuno (half for each layer)
Buy Bimuno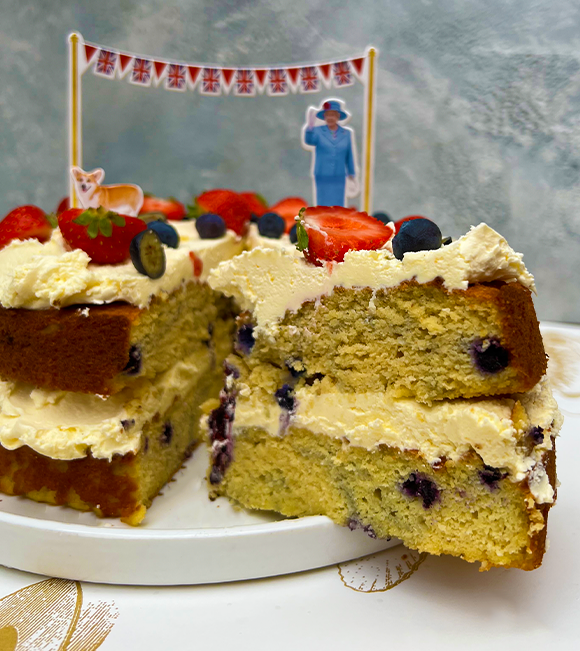 STEP 2: METHOD
1. Preheat oven to 180C
2. Mix your almond flour, flax seed, coconut flour, baking powder and salt together in a nice big bowl.
3. Cream your sugar and butter with an electric whisk to create a nice fluffy texture. Add one egg at a time and incorporate. Then add your milk and vanilla essence and mix.
4. Add your dry ingredients to this creamed mixture and incorporate.
5. If making two layers. Divide the mixture into two cake tins and level out the tops with a spatula.
6. Bake in the oven for 20-25min and cool completely on a wire rack before decorating with whipped cream and berries.