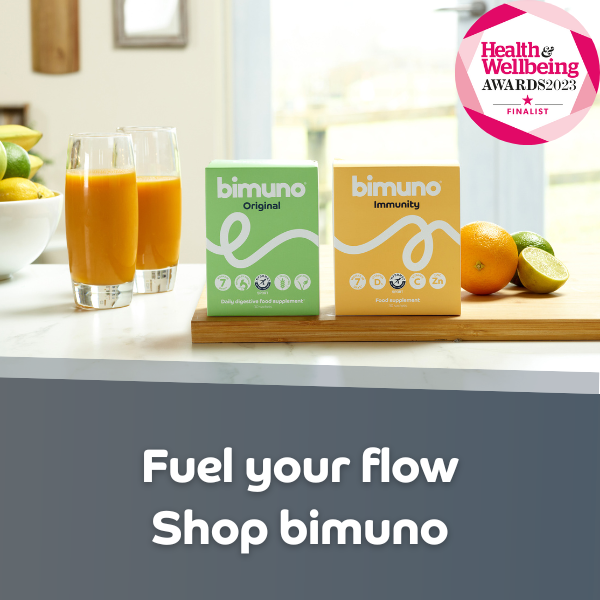 Shop Bimuno Prebiotic Supplements to Support Your Gut Health

Do you know Bimuno?

We're pleased to welcome anyone that has their gut and wellbeing top of mind with our award-winning food supplements. Suitable for ages 4+.

Bimuno contains our unique, patent-protected galactooligosaccharides (GOS), which stimulate the growth of beneficial Bifidobacteria in the gut. Available in travel-size sachets, all you do is pour our taste-free, soluble prebiotic powder into any food or drink each day. Most of our loyal customers mix with tea, coffee, or cereal in the morning…how will you Bimuno?
Choose between our Original gut health supplement, or Bimuno Immunity. Each include our award-winning prebiotic ingredient, with our immune system supplement adding 100% of your recommended daily intake of vitamins C, D, and Zinc.

Our subscription plans offer the best value with uninterrupted FREE delivery to keep feeding the good bacteria. Available in 3 or 6-month supplies with double-digit savings, and a gift. Delay delivery or cancel at any time. We also offer a 1-Month Trial.
Want to learn more?
Our Frequently Asked Questions page is designed to answer all things Bimuno and gut health.
Visit our FAQ Page