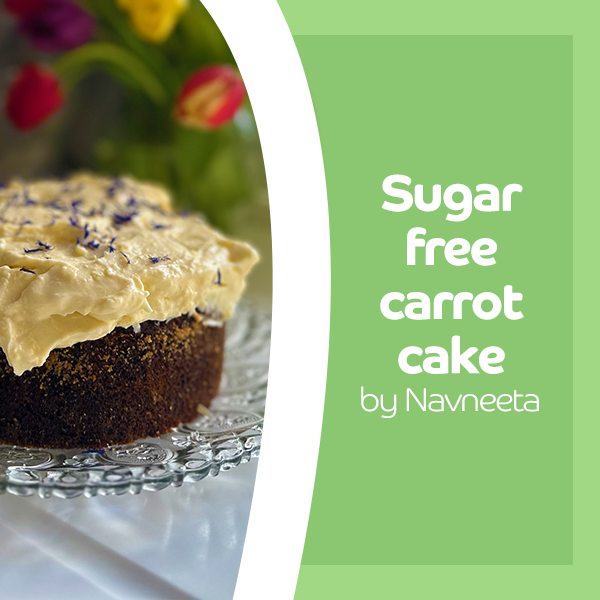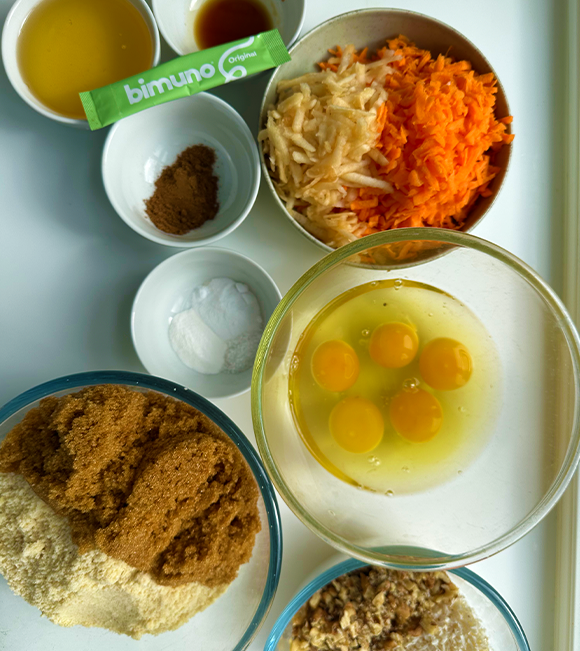 Ingredients:
Cake sponge ingredients:
288g almond flour
300g granulated sweetener
100g unsweetened desiccated coconut
60g peeled apple, grated
85g peeled carrot, grated
57g dried walnuts, roughly chopped
1tsp cinnamon
1tsp vanilla extract
1 tsp nutmeg
1 sachet of Bimuno
½ tsp sea salt
1 tsp baking powder
1tsp bicarbonate of soda
5 eggs
120ml of neutral oil, macadamia oil
Cream cheese frosting ingredients:
150g of sweetener or 250g of powdered sugar
113g unsalted butter
1tsp vanilla extract
225g cream cheese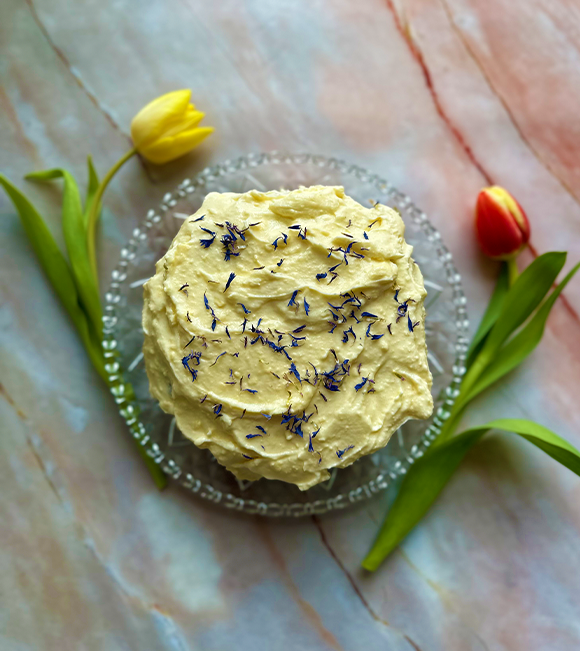 Method:
Cake sponge method:
Preheat your oven to 180C/350F.
Grease a cake or loaf tin. Use your oil to brush the tin liberally and lightly dust your tin with almond flour to ensure it doesn't stick to the sides.
Add your flour, walnuts, cinnamon, nutmeg, Bimuno powder, baking powder, bicarbonate of soda and oil into a separate bowl and mix.
In a separate bowl add your vanilla extract, eggs and granulated sweetener and whisk until smooth.
Put your ingredients together gently and pour into your cake tin. You could always do half at a time to add a layer between to sandwich together.
Place in oven for 40min before allowing to cool before adding your frosting.
Cream cheese frosting method:
Mix your butter and sweetener or powdered sugar together well and then add your vanilla extract.
Add your cream cheese and mix.
Spoon your frosting and evenly distribute to the top of your cake.