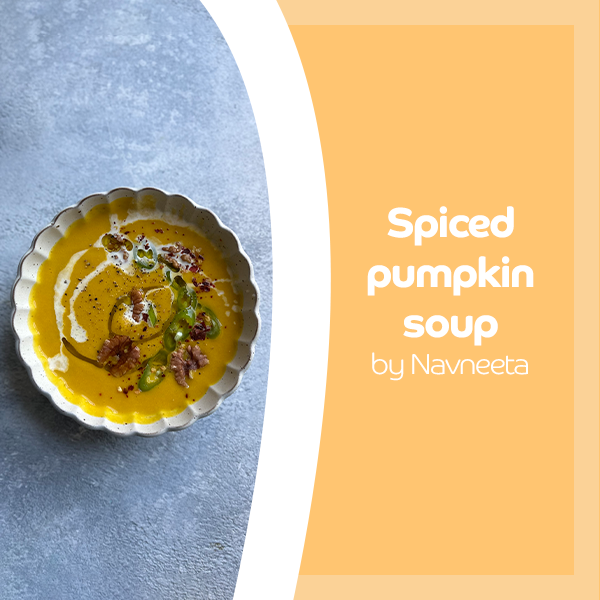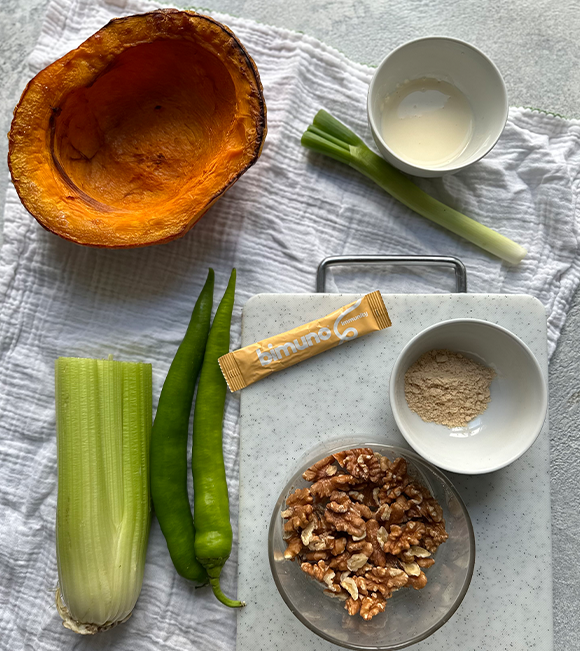 Ingredients:
500g roasted pumpkin, cubed
5tbsp celery, chopped
1 spring onion, chopped
1 green chilli
Seasoning
1 sachet Bimuno Immunity
400ml stock/liquid bone broth
2 tbsp walnut halves, toasted
Topping: 1tbsp coconut milk or crème fraiche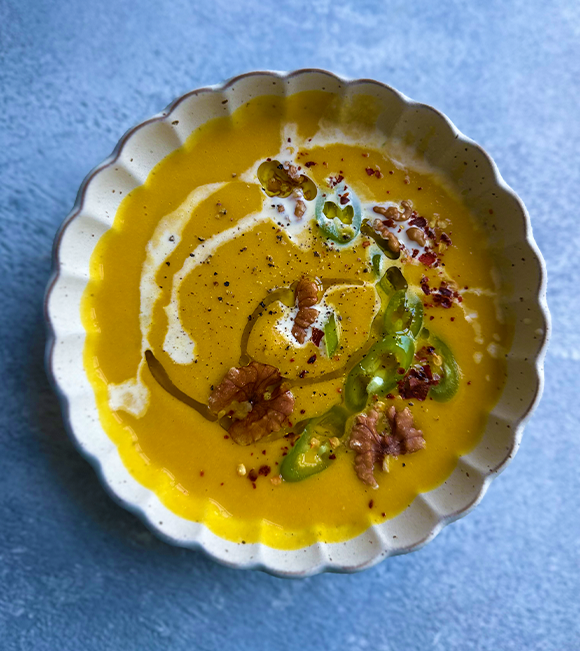 Method:
Preheat your oven to 180C (fan).
Halve your pumpkin, scoop out the seeds and place in the oven on a tray and roast for 45-60 minutes then remove to cool down.
Chop your celery, chilli and spring onions, add to a pan with oil and sauté for 4-5 mins.
Pop your celery, chilli, spring onions and pumpkin in a blender and blitz.
Pour into a pan with your 400ml of stock and a Bimuno sachet and slowly heat through until piping hot.
Whilst heating the soup, add your walnuts to a frying pan on a low heat and toast gently for 3-4 minutes, turning regularly.