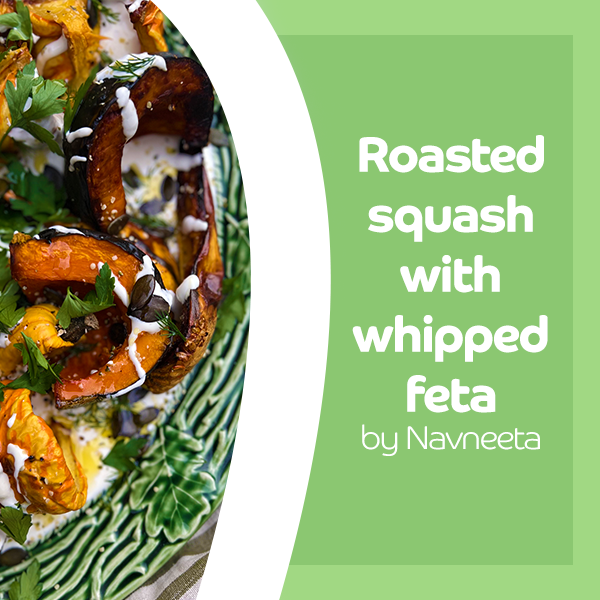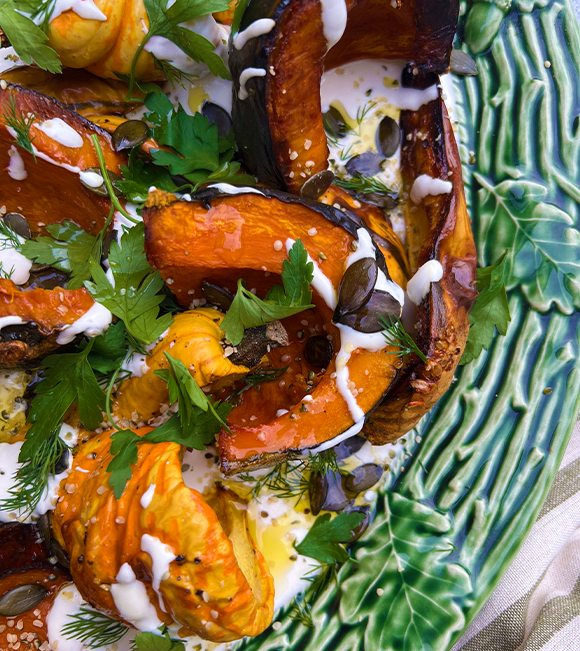 Ingredients:
3x winter squash, any variety you can find.

2 heaped tbsp of pumpkin seeds
15g dill & parsley, chopped roughly.
Seasoning
Drizzle of extra virgin olive oil
400g of feta cheese
450g of full fat Greek yoghurt
1 sachet Bimuno
2tbsp hemp hearts
Buy Bimuno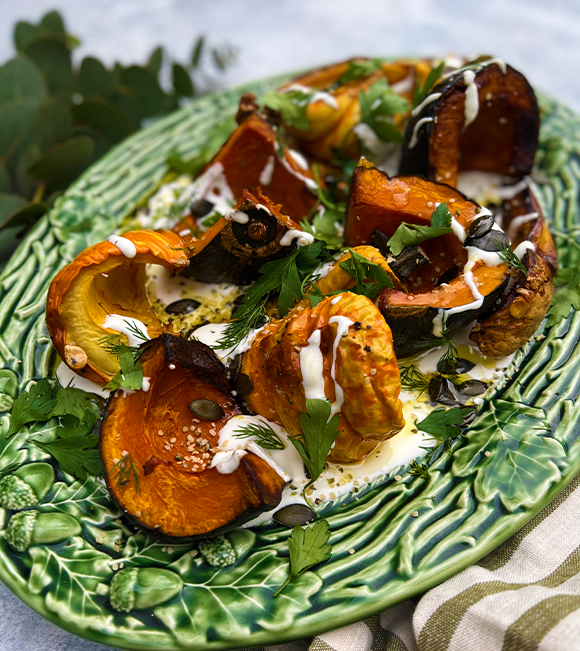 Method:
Pre-heat oven to 180C/350F.
Slice your squash carefully into quarters and scoop out the seeds.
Place on parchment paper within an oven dish and drizzle over your extra virgin olive oil and season well.
Place in your oven and leave for 50 minutes until cooked well and slightly caramelised.
Whilst the squash is cooking, prep the whipped feta. Simply crumble your feta into a blender, add your yoghurt and Bimuno sachet. Blend or pulse for 60 seconds until nicely incorporated and fluffy.
Plate your whipped feta over a large serving platter. Once your squash is cooked, simply plate up your squash.
You may wish to drizzle a little more whipped feta over your squash and extra virgin olive oil.
To finish, toast your pumpkin seeds over a medium heat for 3 minutes, pour over your toasted pumpkin seeds over the baked squash along with your hemp hearts and fresh herbs.