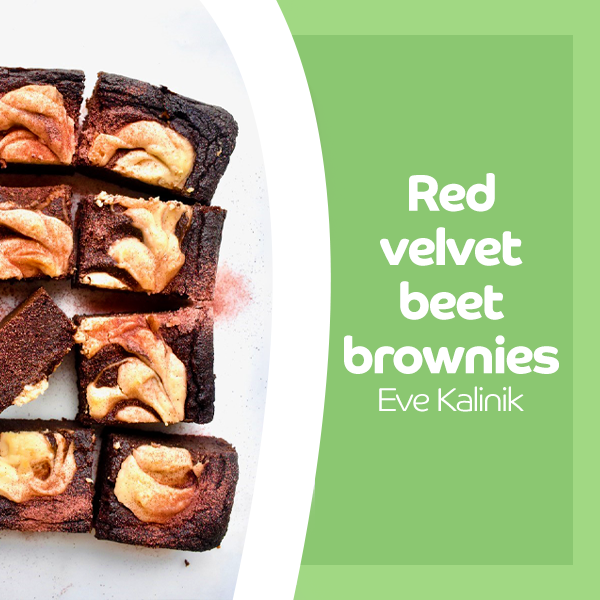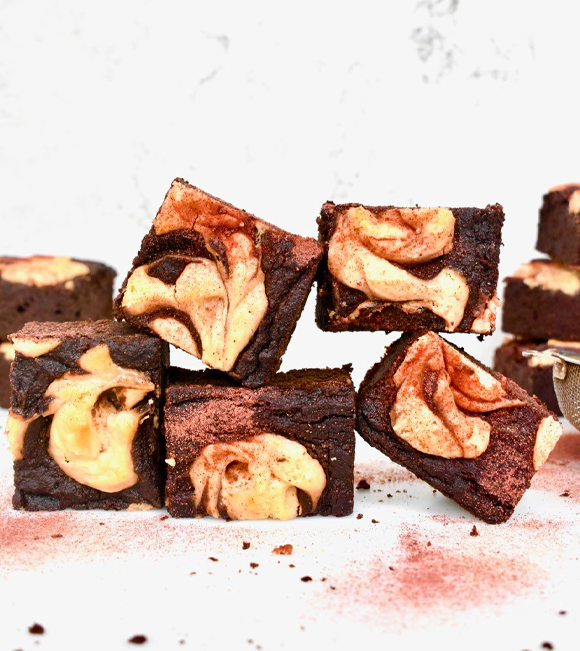 Brownie ingredients:
150g pitted medjool dates
250g cooked beetroot chopped into small chunks
2 large eggs
50g melted butter (or sub for coconut oil for dairy free version)
1 teaspoon vanilla extract
40g cocoa powder unsweetened
175g ground almonds
1 sachet Bimuno
1/2 tsp bicarbonate of soda
Pinch sea salt
Cream cheese swirl ingredients:
100g cream cheese (or sub for dairy free version)
1/2 teaspoon vanilla extract
2 tbsp maple syrup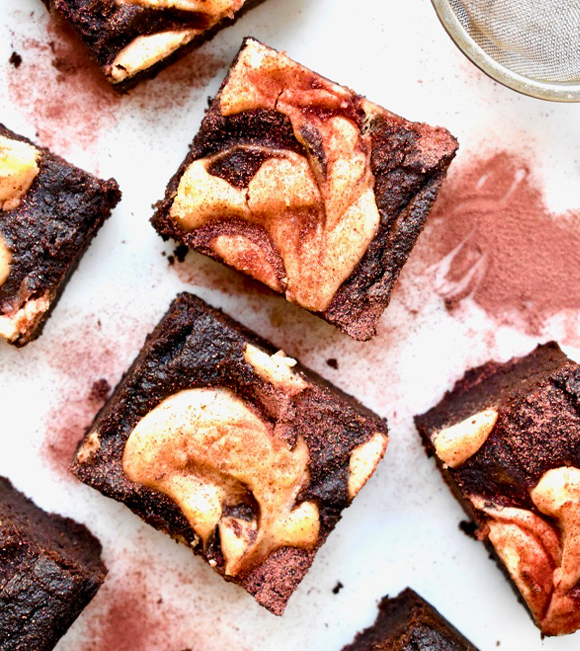 Method:
Heat the oven to 180C (fan) and line a 20cm x 20cm or similar dimensions pan with parchment paper. Leave a little overhang on the sides.
Place the dates in a medium bowl and cover with boiling water. Allow to soak for 10-15 mins. Drain and add to a food processor with the chopped beetroot. Pulse to combine to get a thick puree. Use a spatula to stop and scrape a couple of times.
Add the eggs, butter and vanilla extract and process again until fully combined.
Add the ground almonds, cocoa powder, Bimuno sachet, bicarb of soda and salt to the food processor and pulse to combine evenly.
Using a spatula transfer the batter into the baking pan and spread evenly.
In a separate bowl lightly beat together the cream cheese swirl ingredients.
Drop in 12 evenly spaced teaspoons across the batter and using the sharp edge of a knife create a gentle swirl.
Bake for 35-40 mins until the brownies are just set with a little wobble. Leave to cool completely in the pan for 30 mins. Transfer using the overhang of the parchment paper to lift out onto a board. Leave a further 30 mins before cutting into squares.