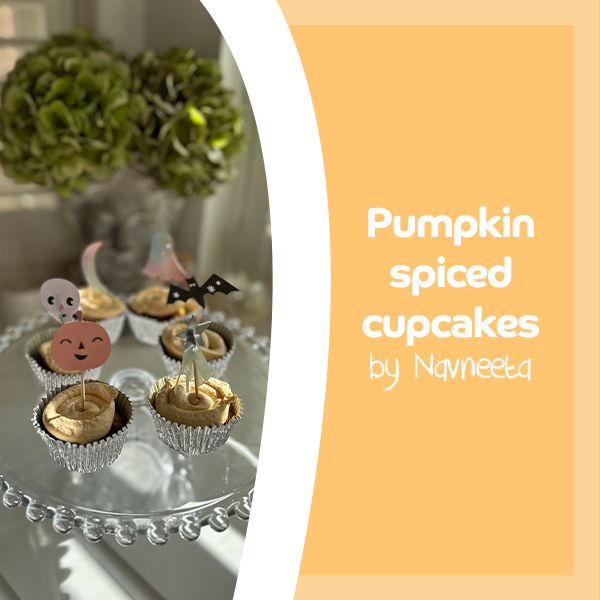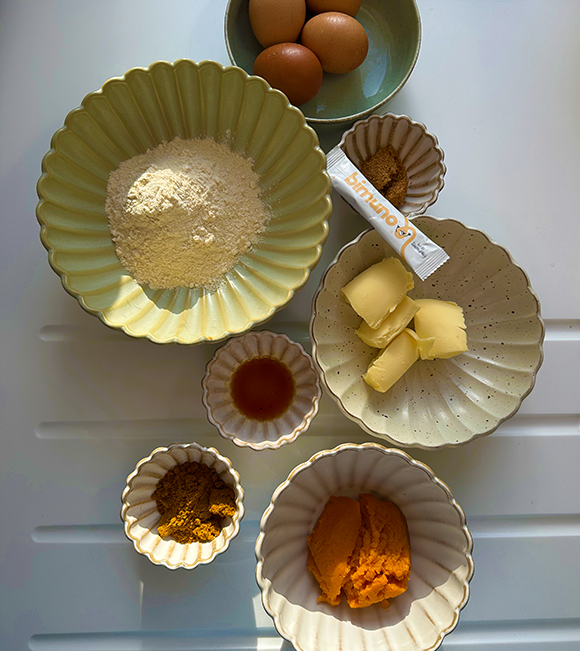 Ingredients: Cupcakes
4 eggs
115g pure pumpkin puree
4 tablespoon unsalted butter, melted
2tbsp brown sugar/stevia
2 tsp real vanilla extract
2 tsp ground cinnamon
½ tsp turmeric powder Chaga
½ tsp ground ginger
½ tsp cardamom powder
½ tsp black pepper
50g fine coconut flour (or flour of choice)
1 tsp baking powder
Bimuno Kids Immunity
Ingredients: Cream cheese frosting
220g soft cream cheese
2tbsp pure pumpkin puree
2 tsp sugar/stevia powder
½ tsp ground cinnamon
½ tsp real vanilla extract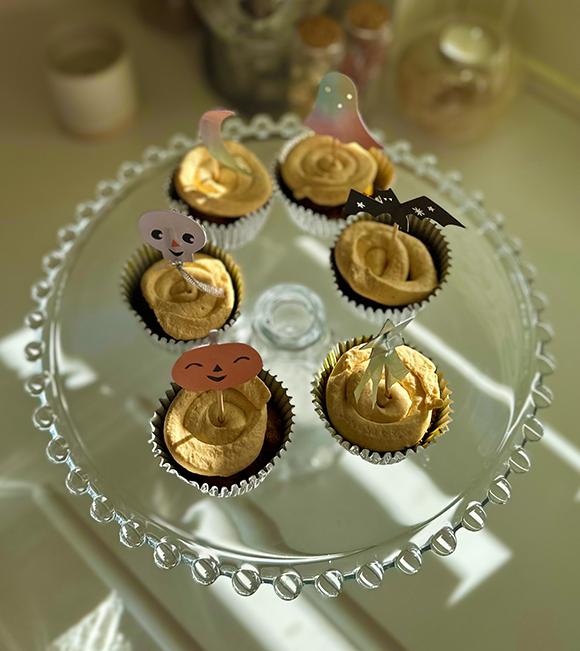 Cupcakes Method:
Preheat the oven to 170C (fan).
Line your muffin trays with oil or melted butter.
In a bowl, incorporate the melted butter, eggs, pumpkin purée, brown sugar/stevia, vanilla extract, spices and Bimuno Kids Immunity.
Whisk in your coconut flour slowly.
Using an ice cream scoop, portion out mixture into your cases.
Bake for 22 minutes and leave to cool before icing.
Frosting Method:

Incorporate cream cheese, cinnamon, vanilla, pumpkin purée and sugar/stevia.
Use a sandwich bag with a snip at one corner to 'pipe' the frosting easily on but you can simply use the back of a tablespoon to serve the frosting.