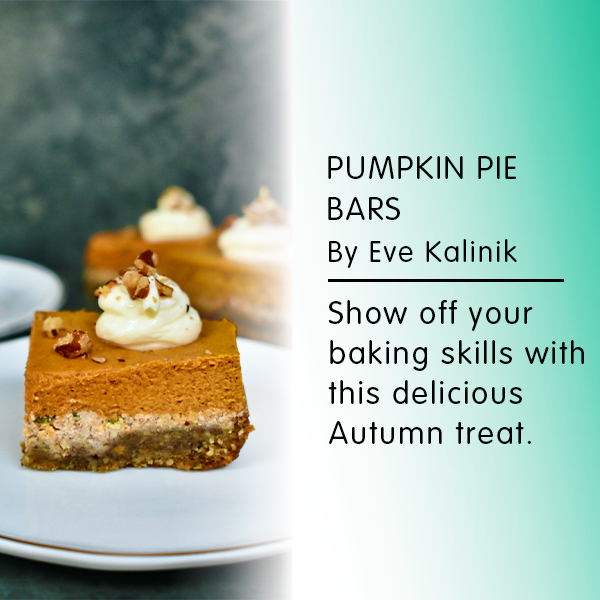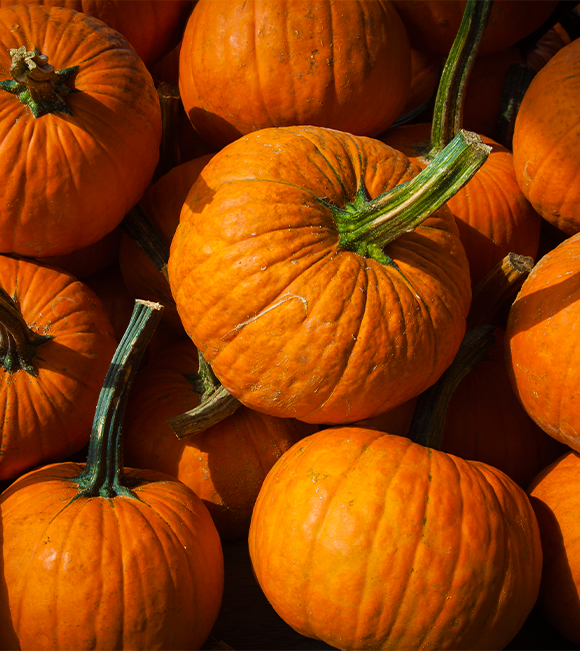 Ingredients:
Crust:
150g pecans
100g ground almonds
50g pumpkin seeds
3 tbsp coconut oil, softened
1tbsp maple syrup
Generous pinch of sea salt
Pumpkin Filling:
425g (one can) pumpkin puree
50ml milk of your choice
1 Bimuno sachet
2 tbsp maple syrup
2 large organic eggs
1 tsp vanilla extract
1 tsp ground cinnamon
1/2 tsp ground ginger
1/4 tsp ground nutmeg
Pinch of ground cloves
Pinch of black pepper
Maple Cream Cheese:
150g full fat cream cheese
75g sour cream
1 tsp maple syrup
Buy Bimuno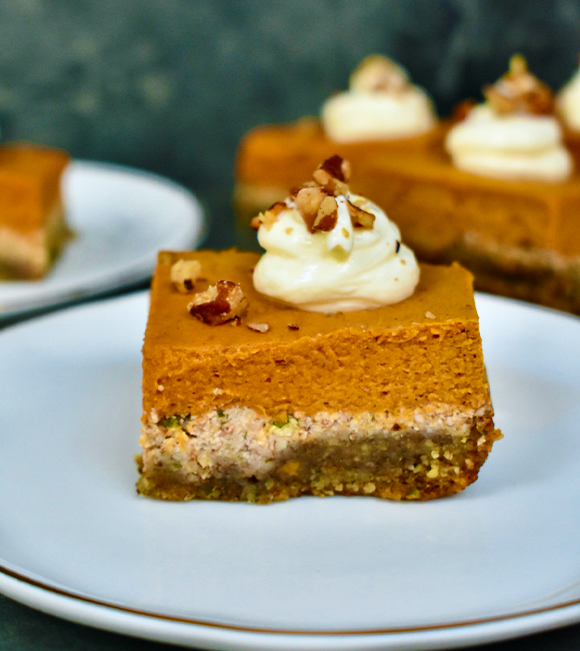 Method
Preheat oven to 180C/350F and line 8-inch square baking pan with parchment paper and a little overhang.
Add the ground almonds, pecans and pumpkin seeds to a food processor to get coarse crumbs. Add the coconut oil, 1 tablespoon maple syrup and salt. Pulse to combine. Press into the prepared baking pan using the back of a spoon.
In a large bowl add the pumpkin puree, milk, maple, vanilla, Bimuno sachet and spices. Use an electric whisk to combine. Start slowly speed wise. Add the eggs one at a time and beat until just combined.
Pour the filling over the crust and place in the oven.
Bake 45-50 mins until mostly set with a little wobble in the middle. Allow to cool completely in the pan to room temperature. Then slide a pallet knife along the edges if you need to loosen and using the sides of the parchment paper carefully lift and transfer onto a large plate or board. Place in the fridge to chill completely for around 3-4 hours.
To make the cream cheese topping beat the cream cheese with the maple syrup until smooth. Add the sour cream and beat until light and fluffy.
Cut the bars into 12 squares and serve with a tablespoon of the maple cream. You can just spoon on a tablespoon per pie or transfer to a piping bag if you wish. Option to sprinkle chopped pecans to finish.
Recipe by nutritional therapist, Eve Kalinik
Want to learn more about Eve?
Discover More