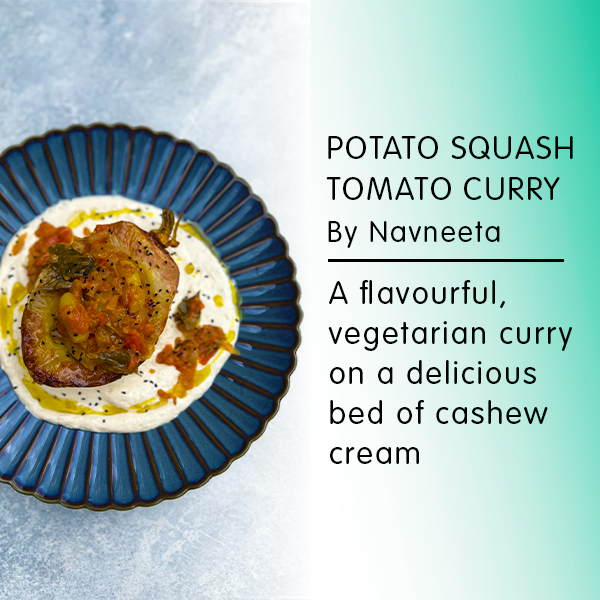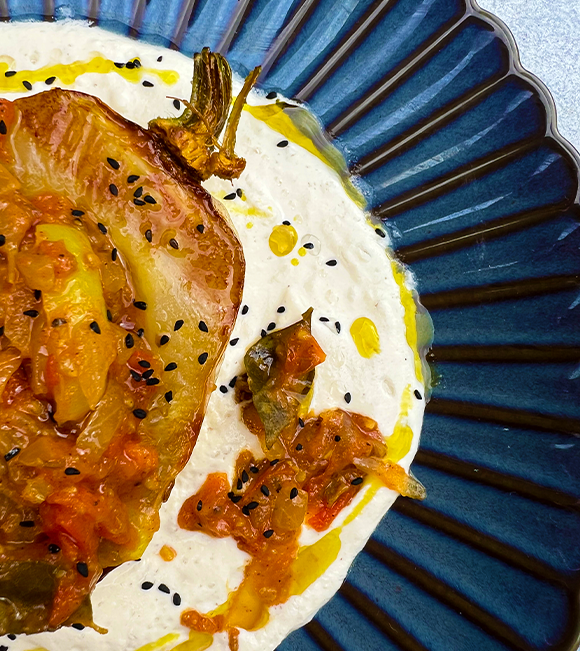 Ingredients:
1 potato butternut squash or 1 small butternut squash. Skin washed, cut in half, seeds removed.
350/400g tomatoes, washed and cut into quarters
1 onion, diced
Cooking oil or avocado oil
1 sachet Bimuno
200g cashews
300ml filtered water
Spices:

1tsp turmeric
1tbsp garam masala
1tsp cumin seeds
4/6 dried curry leaves
1tsp nigella seeds
1tsp ginger powder
1tsp cardamom
1tsp sea salt flakes
1/2 garlic cloves, mince
Buy Bimuno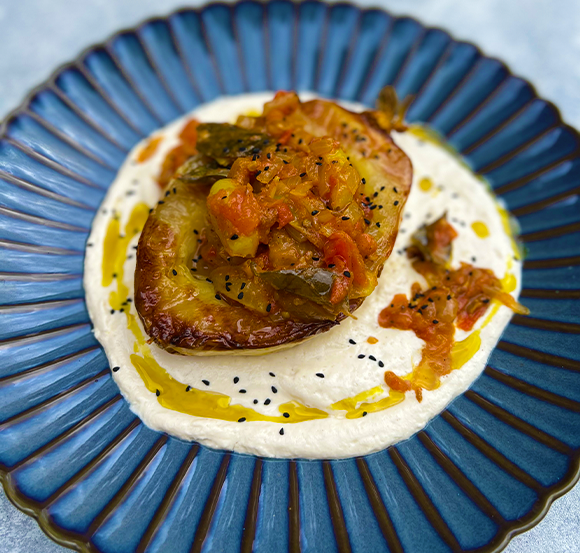 Method:
Preheat oven to 200° (fan).
Place your squash face down on your parchment paper and drizzle with cooking/avocado oil and season with salt.
Bake your squash for 40 mins.
Cook your Indian tomato sauce – Whilst the squash is baking, sauté your onion slowly on a low heat until soft and glistening.
Add cumin to toast for 3/4 min being careful not to burn then add garlic. Stir pan gently for 1min before adding the rest of the spices.
Add tomatoes and cook slowly on low heat for an hour stirring every so often.
You will end up with a thick tomato sauce. Leave to cool slightly whilst you make the cashew cream and add your Bimuno sachet.
Place cashews in boiling water and leave for 10min.
Blend with your filtered water and place a couple of ladles full onto your plate.
Place a half squash over your cream and pour over your Indian spiced sauce.
Sprinkle over your nigella seeds.
Optional: Drizzle a little more avocado oil to finish.