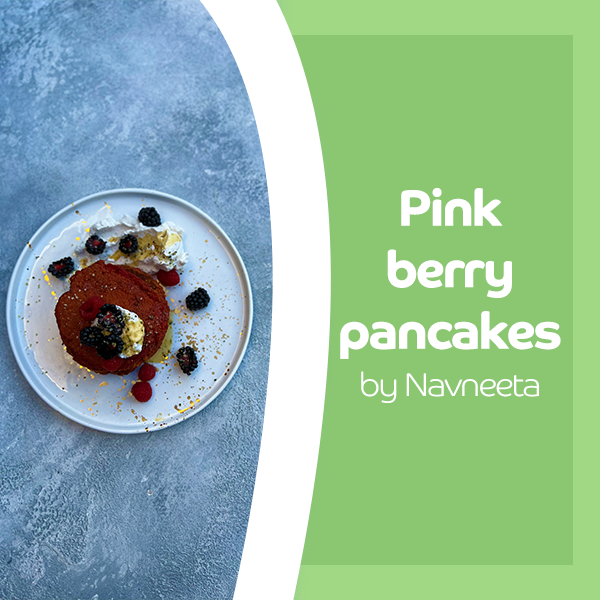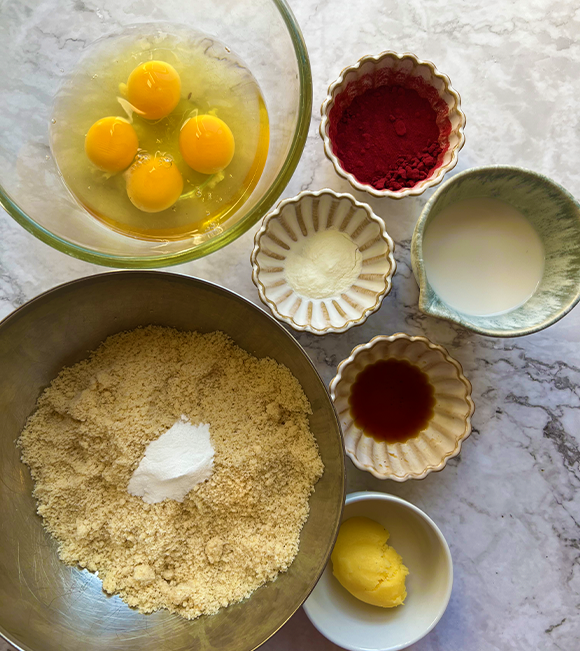 Ingredients:
4 eggs
400g fine almond flour
1 Bimuno sachet
1tbsp pure vanilla extract
2tbsp beetroot powder
1 and a half tsp baking powder
110ml cashew milk (or milk of choice)
1 heaped tbsp of melted ghee or coconut oil
40g raspberries & blackberries
Dollop of coconut yoghurt (or yoghurt of your choice)
Optional extras - 1tbsp collagen and/or add 1tsp of sweetener of your choice
Buy Now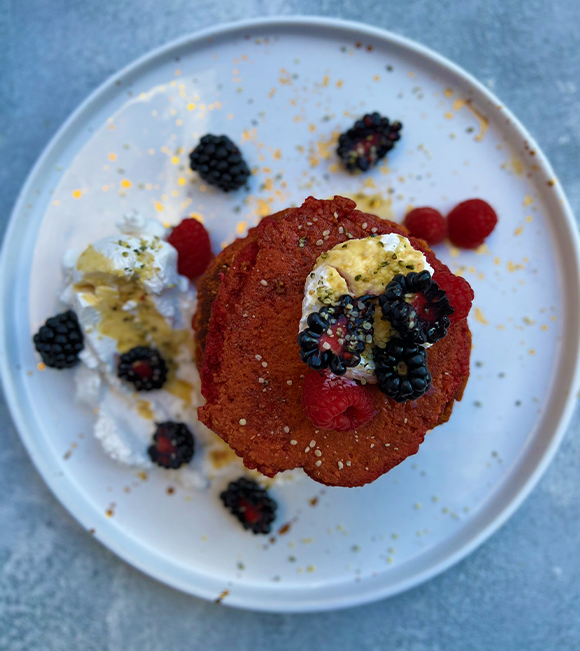 Method:
Into 1 bowl place your almond flour and baking powder. Whisk together.

In a separate bowl whisk your eggs, Bimuno powder, vanilla extract, beetroot powder, milk and oil. Then gently fold this mixture into the almond flour.
Grease your cooking pan and place on a medium heat. It's best to use a pan with a lid to cook the pancakes through well and allow them to rise.
Spoon in your mixture (roughly a ladleful) and gently form a pancake shape, one or two at a time works best, and then place lid on quickly.
Cook for 3 minutes on one side, flip over gently, and then another 2 minutes on the other side.
Serve with your berries and a dollop of your yoghurt of choice.