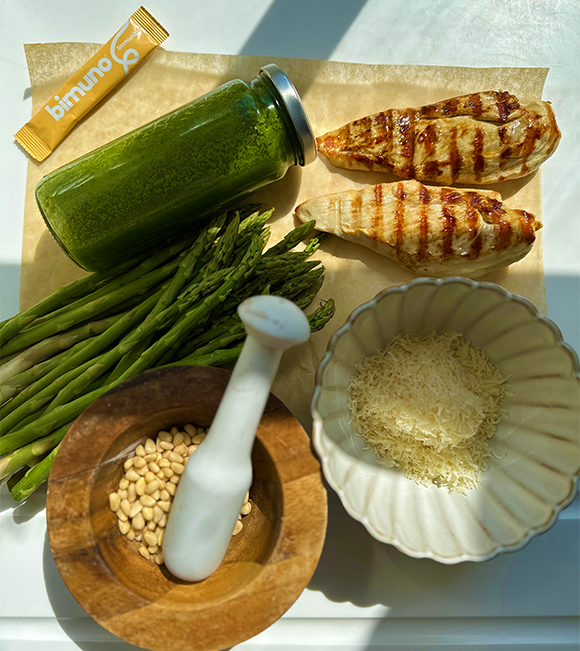 Ingredients
2 grilled chicken breast fillets, sliced

250g Asparagus, trimmed and washed
50g pine nuts
Bimuno Immunity sachet
50g parmesan, grated finely
150ml olive oil
10g rocket leaves, finely chopped
10g wild garlic leaves, finely chopped
10g parsley leaves, finely chopped
Salad leaves of your choice
Try Bimuno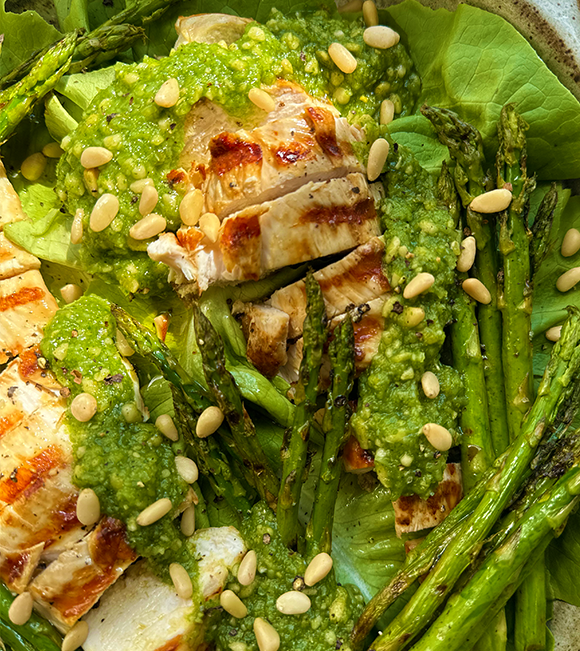 Method:
In a bowl/jar, mix your olive oil, rocket leaves, wild garlic leaves and parsley leaves.

Grill your chicken breast fillets on a grill pan and cook both sides for 4 minutes each then put to one side.
Grill your asparagus on a grill pan and sear for 2 minutes each side then put to one side.
Using a pestle and mortar, crush your pine nuts and place into a bowl. Add your Bimuno sachet, half your green oil and mix to make a pesto.
Plate your chosen salad leaves on a large platter/bowl and place chicken and asparagus on top.
Sprinkle with more pine nuts to finish.
Best Sellers