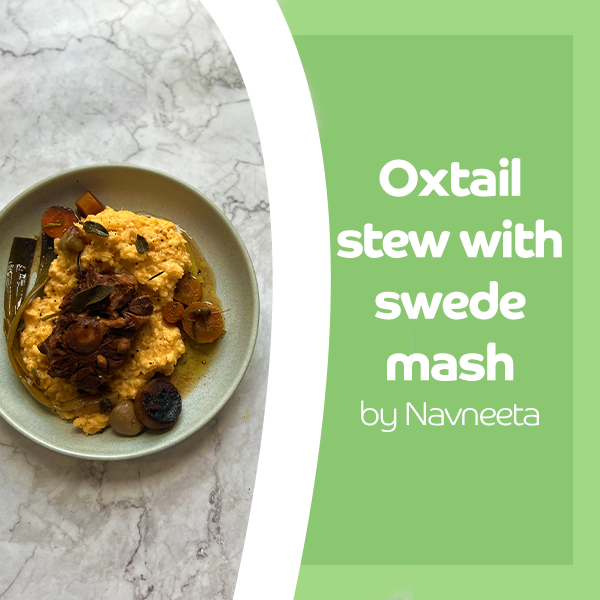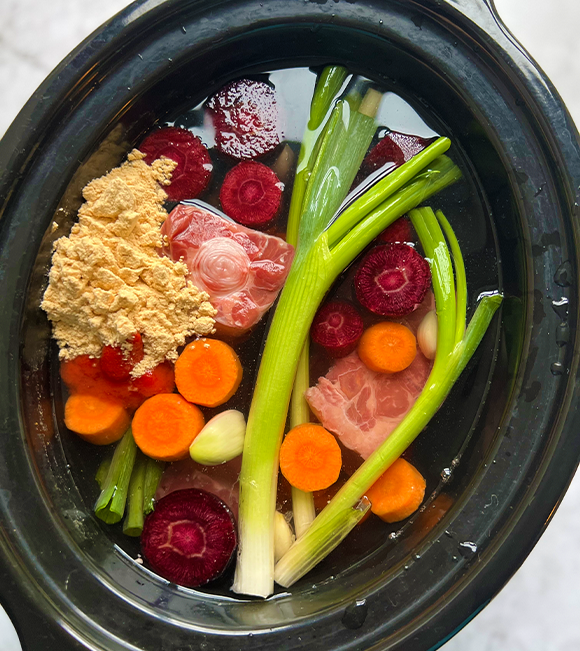 Ingredients:
500g oxtail
4 medium carrots
30g mixed winter herbs (rosemary, thyme, bay leaf and sage)
2 heaped tbsp of powdered bovine bone broth
1 tbsp tomato paste
5 garlic cloves
5 spring onions
1 litre of water
1 sachet Bimuno
1 medium to large swede
100ml double cream
1tbsp salted butter
Salt and pepper to taste
Buy Bimuno
Method
Stew method:
Set your slow cooker to high to preheat.
Peel, wash and cut your carrots into 2cm slices.
Wash your spring onions and chop the bottom stalks off.
Add all your ingredients to the slow cooker, leaving the litre of water to last.
Add 1 litre of water to your ingredients. The ingredients must be covered/immersed in the water, so add more if you need to.
Pop the lid on your slow cooker and leave to cook on a high heat for 8-10 hours or overnight.
Swede mash method
Bring a pan of water to the boil and boil your swede for 20 minutes.
Once boiled, drain the water away and mash your swede and add your butter, cream and seasoning. Keep mashing your swede until smooth.