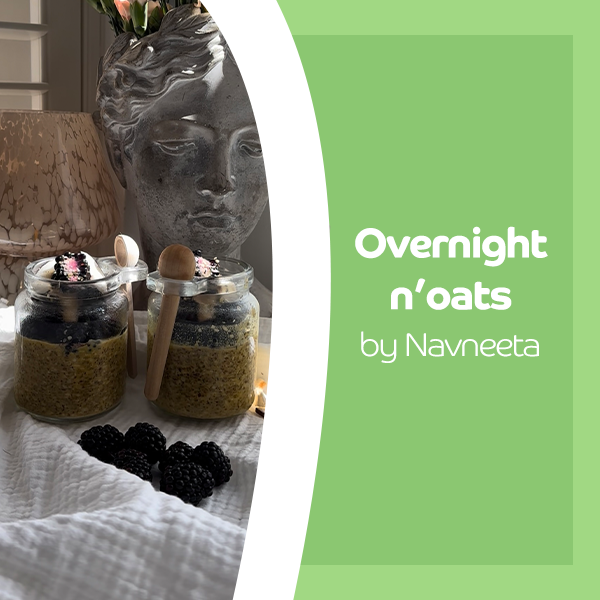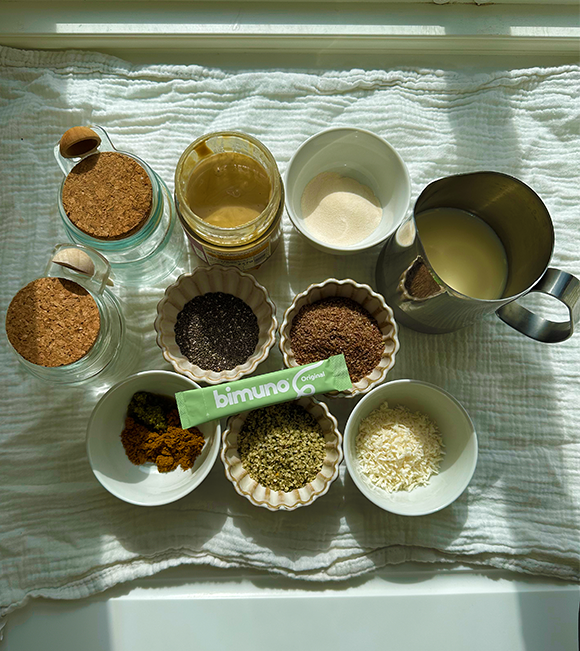 Ingredients:
2tbsp ground flax seed
2tbsp unsweetened desiccated coconut
2tbsp hemp hearts
1tsp coconut
2tbsp chia seeds
1tsp turmeric
1tsp cinnamon
1tsp cardamom
250ml milk of your choice
4 tbsp cashew butter
Handful of blackberries
1 sachet Bimuno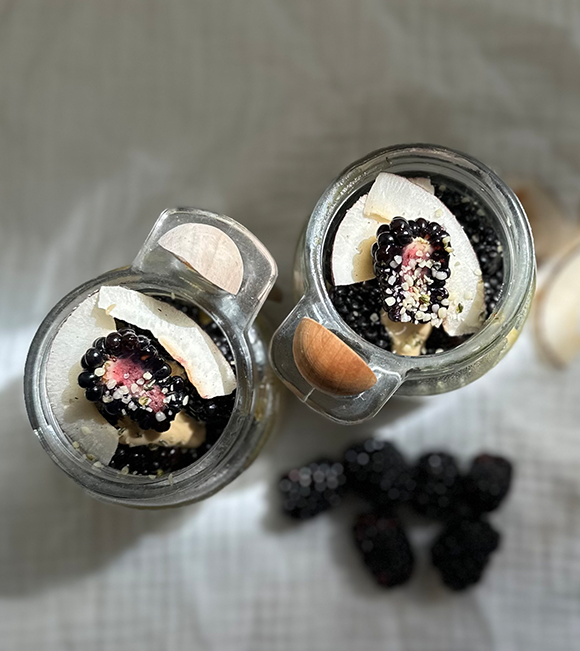 Method:
Simply mix all ingredients (except your blackberries) together into a bowl and place into little jars or bowls to firm up in the fridge overnight (or at least 2-4 hours).
The chia seeds will help thicken up the mixture.
Once out of the fridge you can add any toppings you like. We are using in season blackberries & dried coconut.
Best Sellers