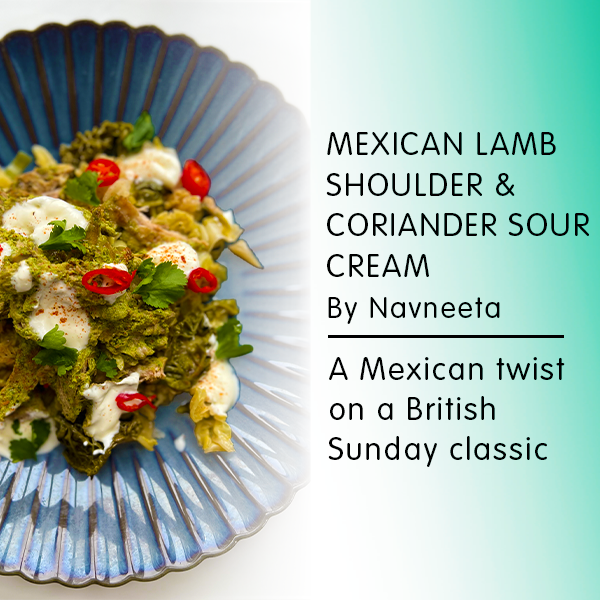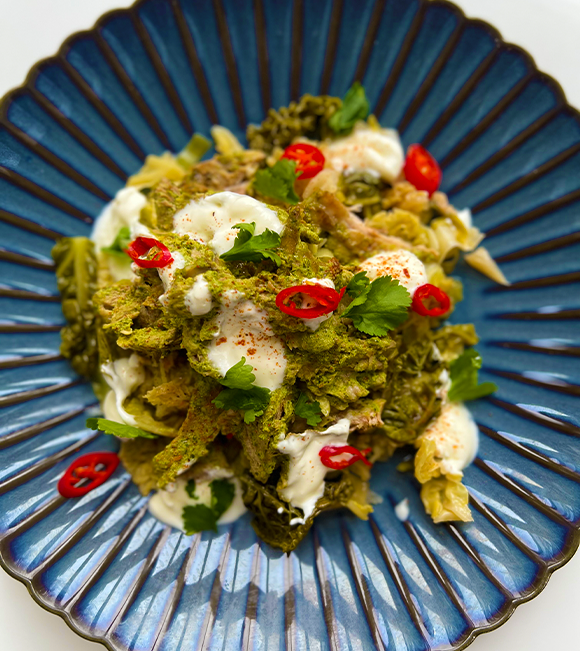 Ingredients :
1 lamb shoulder
4 cloves of garlic
2 jalapeños
Juice of two limes
250g roasted peppers
Sea salt flakes, 1tsp or to taste
2tbsp chilli powder
2tbsp cumin powder
1/4 tsp clove powder
50 ml apple cider vinegar.
1 Leek, 1/2cm slices placed under lamb
Lamb bone broth pouch (approx. 324g)
1 sachet Bimuno
500g sour cream
200g coriander
1 cabbage, shredded
20g butter
Buy Bimuno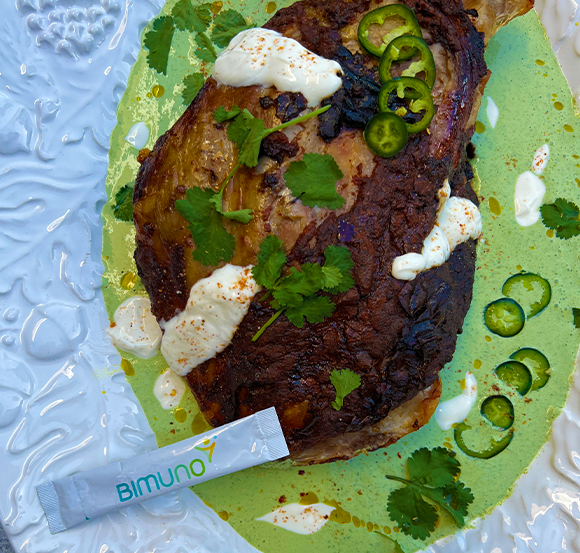 Method:
To make your marinade mix your 2 juiced limes, chilli powder, cumin powder, clove powder, apple cider vinegar.


Put your lamb shoulder in a zip lock bag and add your marinade and leave for 1 hour.


Preheat oven to 130° (fan).


Chop your leeks and place at the bottom of a baking tray.


Once marinaded, add your lamb shoulder on top of your leeks.


Add your cloves of garlic and lamb bone broth, cover the lamb with foil and cook for 5 hours.


An hour before you take out the lamb, chop your peppers, place on foiled tray and roast for 50 minutes.


In the remaining time, you can fry your cabbage with the butter and a clove of crushed garlic. Once soft leave on a low heat.


Once the lamb is cooked, mix your sour cream, coriander and Bimuno Daily.


Serve your lamb on a bed of cabbage, leeks and coriander sour cream. Be sure to garnish with a few of your chopped jalapeños.