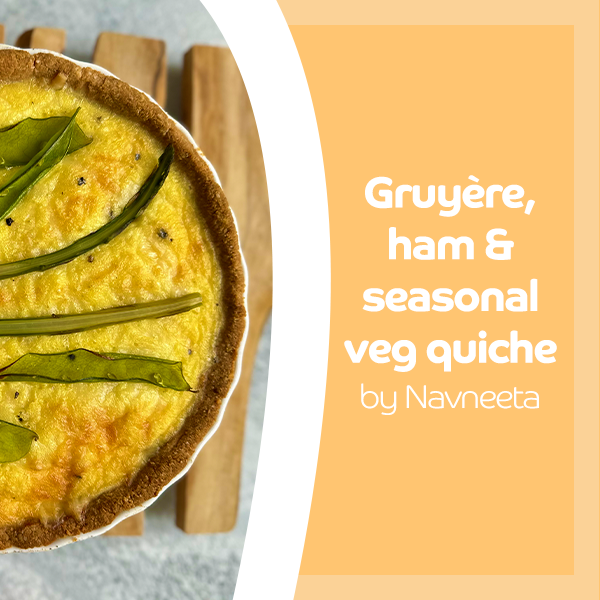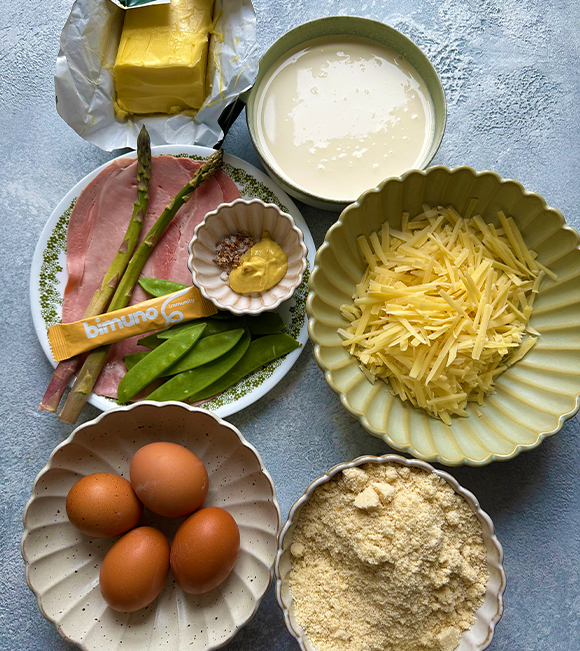 Servings: 2 - Time: 25 minutes

Ingredients:
Base:
2 cup almond flour (or flour of choice)
1/2 tsp salt
50g butter, melted
1 Egg
Filling:
100g grated Gruyère cheese
3 Eggs
1 tsp Dijon mustard
2 slices ham, sliced
Any in season vegetables you have, peas, spinach, asparagus and mangetout work well.
1 and a half cup double cream
Seasoning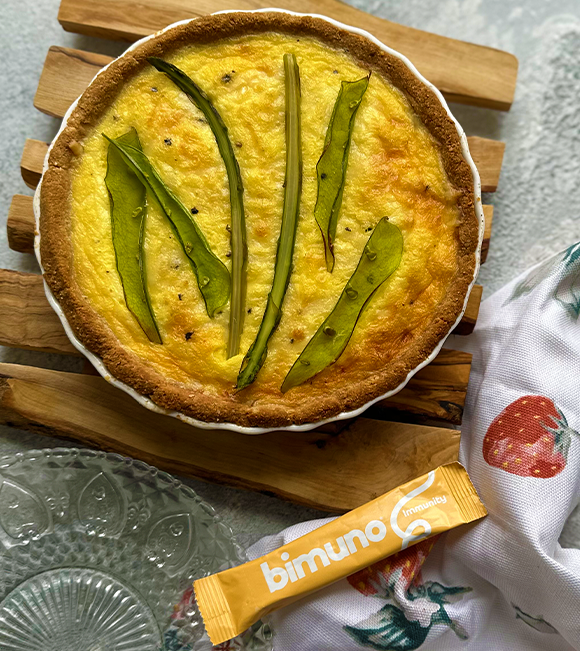 Method:
Preheat your oven to 180C (fan).
In a bowl, place your flour, egg, butter, Bimuno powder and salt. Mix well with your hands.
Pat your base into a 10inch dish and bake for 12 minutes.
In a bowl, mix your cream, ham, Dijon mustard and seasoning.
Once your base is cooked, add your cream mixture & Gruyère cheese into your dish.
Bake for 20/25min.
Bring a pan of water to boil and cook your veg for a couple of minutes.
Halfway through cooking your quiche, top with your vegetables.
Let your quiche cool before cutting into slices and serve with a side salad or sauerkraut.