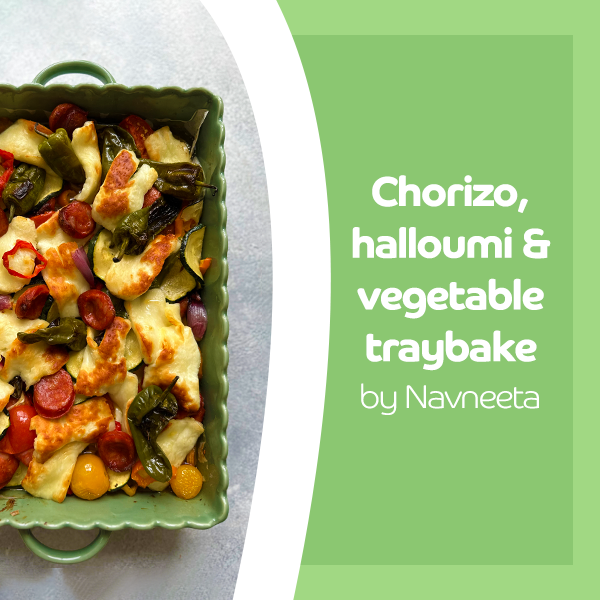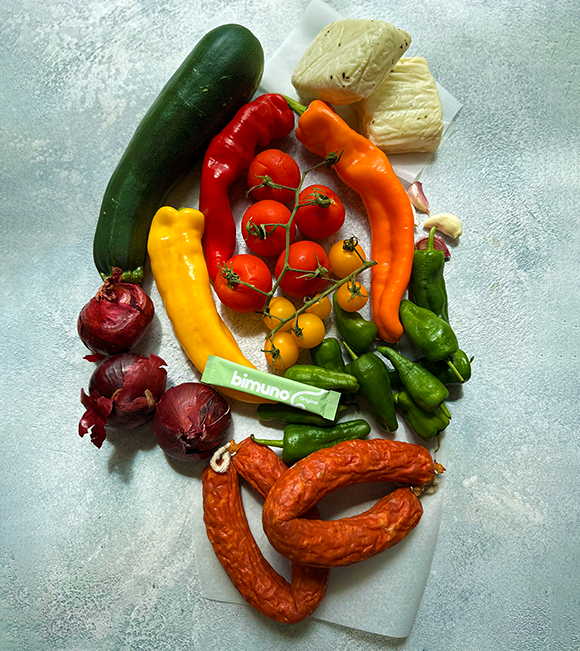 Ingredients:
500g chorizo
1 courgette
200g Padron peppers
3 tomatoes
10 cherry tomatoes, whole
2 peppers
4 garlic cloves
2 red onions
100ml extra virgin olive oil
1tsp dried basil
1tsp thyme
1 tsp oregano
1 tsp rosemary
1tsp onion granules
Seasoning
1 sachet Bimuno
500g Halloumi, sliced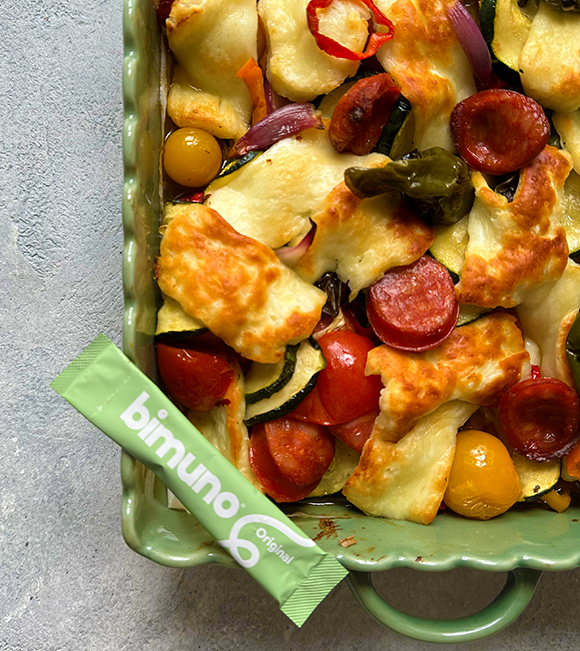 Method:
Preheat oven to 170C.
Slice your chorizo and courgette into circles about 1cm thick.
Chop your tomatoes into quarters.
Now place all ingredients except the halloumi and oil in an oven dish.
Pour over your oil and mix thoroughly.
Pop into oven for 25 minutes, stirring through halfway.
Preheat your grill to 200C.
Remove dish from the oven and place the halloumi on top.
Place your dish under the grill for 10 minutes (or until halloumi is golden brown), turning halfway.
Serve and enjoy!
Best Sellers