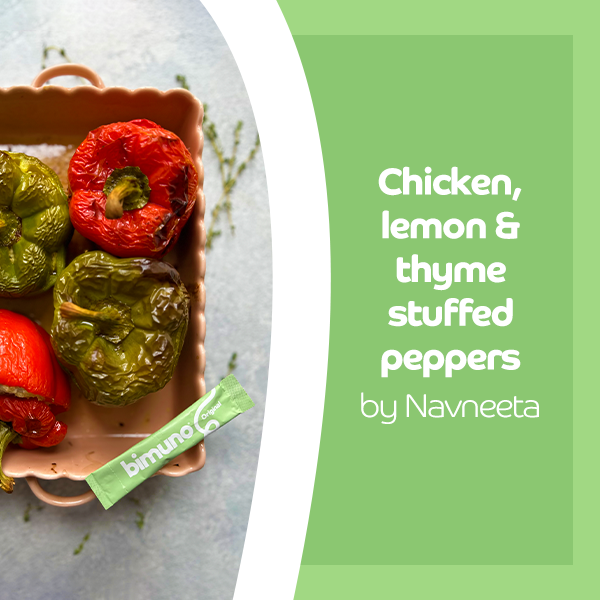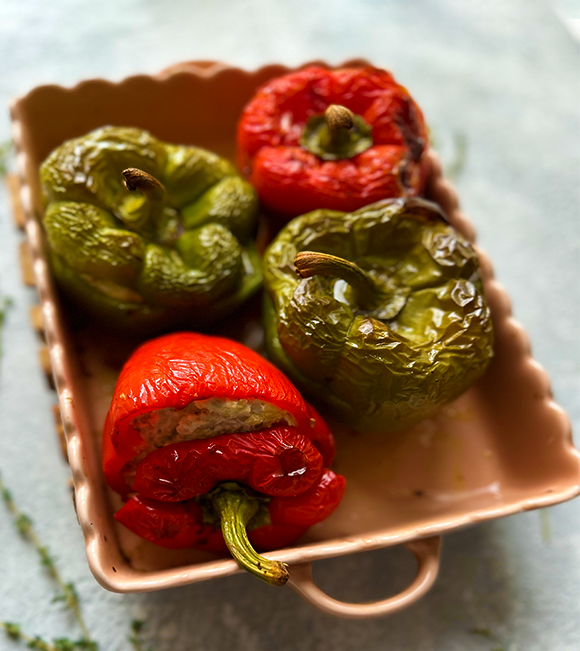 Ingredients:
4 peppers
500g chicken thighs
250g cream cheese,
Seasoning
½ juice of a lemon
1 heaped tbsp of fresh thyme leaves
200g cauliflower, riced
1 sachet Bimuno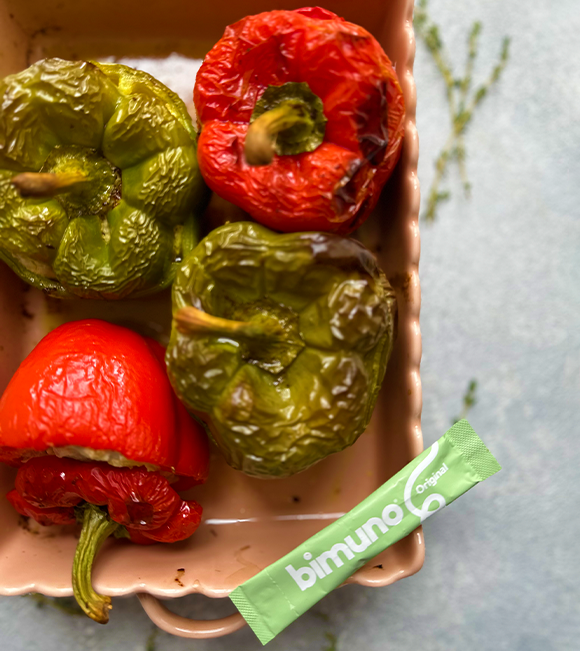 Method:
Preheat oven to 180C.
Fry your chicken thighs on both sides on a medium-high heat for 4 mins each side then place into your oven for 30 minutes.
Rice your cauliflower. To do this, simply, grate it along a standard cheese grater.
Get your peppers, cut the tops off (keep these for later), remove the middle and seeds.
Once the chicken is cooked and cooled down, pull apart the meat from the bone.
Place your chicken, cauliflower rice, lemon juice, thyme and Bimuno into a bowl and mix.
Place the mixture into the peppers evenly, put the tops back on and put them in to an oven dish.
Drizzle over some olive oil and roast in the oven for 30 minutes.
Serve immediately and enjoy!
Best Sellers