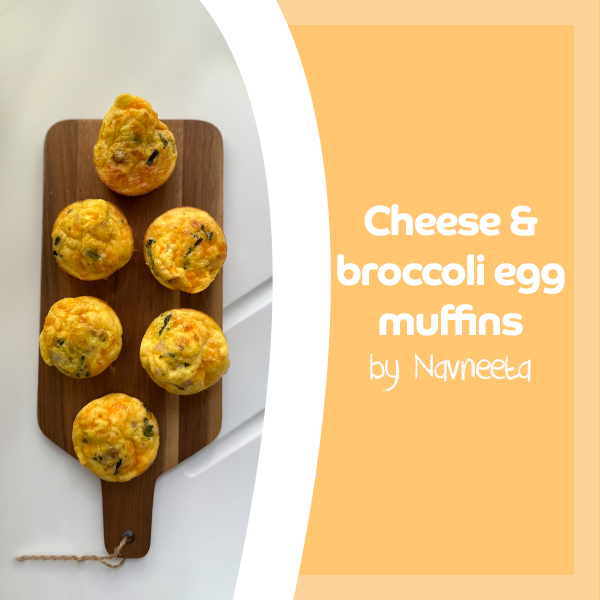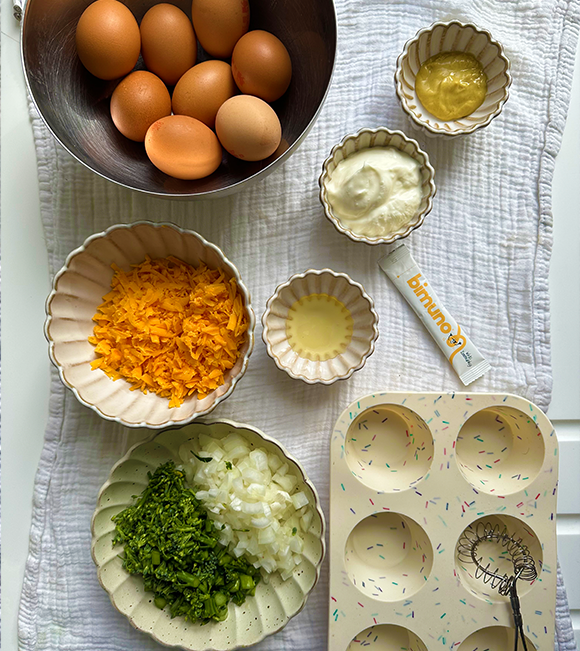 Ingredients:
8 eggs
2 tsp Dijon mustard
2 tbsp Greek yogurt
100/120g Red Leicester cheese, grated
1 sachet Bimuno Kids Immunity
1 onion
50g broccoli
Seasoning - freshly ground sea salt and black pepper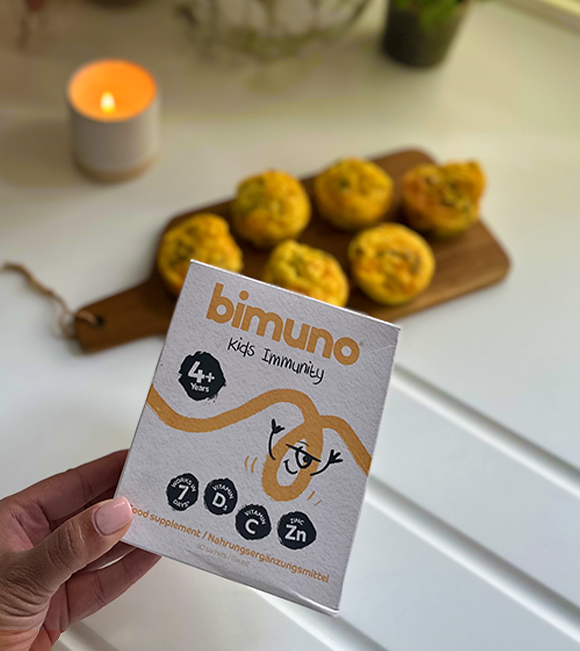 Method:
Preheat oven to 170C (fan).
Roughly dice your onion and finely chop your broccoli, then add to a pan with some oil on a medium heat & sauté for 10 minutes. Add a little water if you would like a softer texture.
Whisk your eggs in a large bowl.
Incorporate your cheese, mustard and Greek yogurt into the eggs.
Add your Bimuno and seasoning.
Line your muffin trays with oil to prevent the cooked muffins sticking.
Add some veggies into the bottom of each oiled silicone muffin tray.
Pour 3/4 egg mixture into each section (as it will rise once cooked).
Add a little more veggies to top your muffin before placing in the oven.
Bake for 14 minutes and leave to cool.
Enjoy!