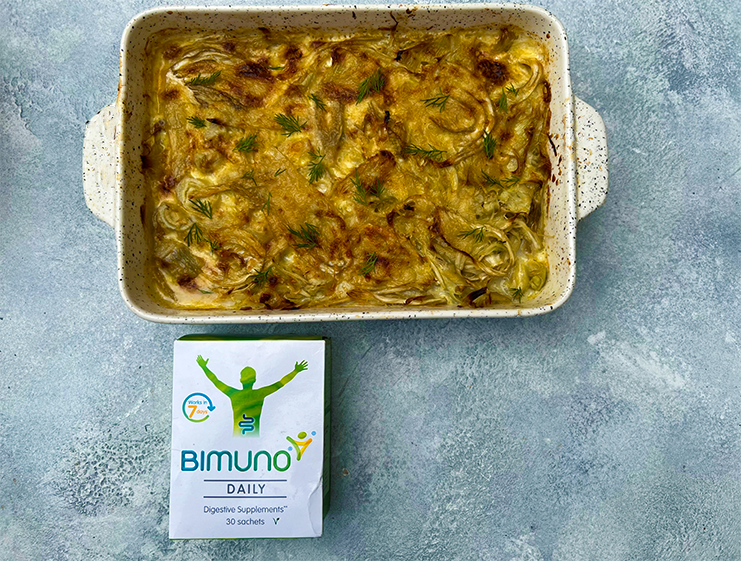 STEP 1: INGREDIENTS
3 fennel bulbs
200g of pre-cooked jar or can artichokes
3 cloves of garlic
250g gruyère cheese
300ml double cream
30g parmesan cheese
2 tbsp ghee
1 sachet of Bimuno Daily
Salt and pepper for seasoning
Buy Bimuno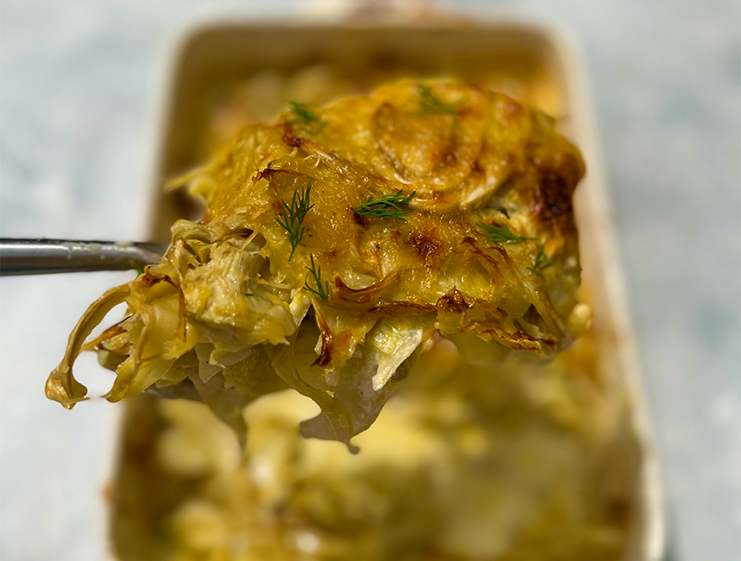 STEP 2: PREPARATION
1. Preheat fan oven to 150C°.
2. Fennel: Thinly slice your fennel; you can simply cut into eighths. Keep the leafy tips to decorate the dish to finish but you can use fresh dill leaves.
4. Finely slice your garlic cloves.
3. Roughly chop your artichokes into quarters.
5. Coarsley grate gruyère cheese and finely grate your parmesan and leave to the side in separate bowls.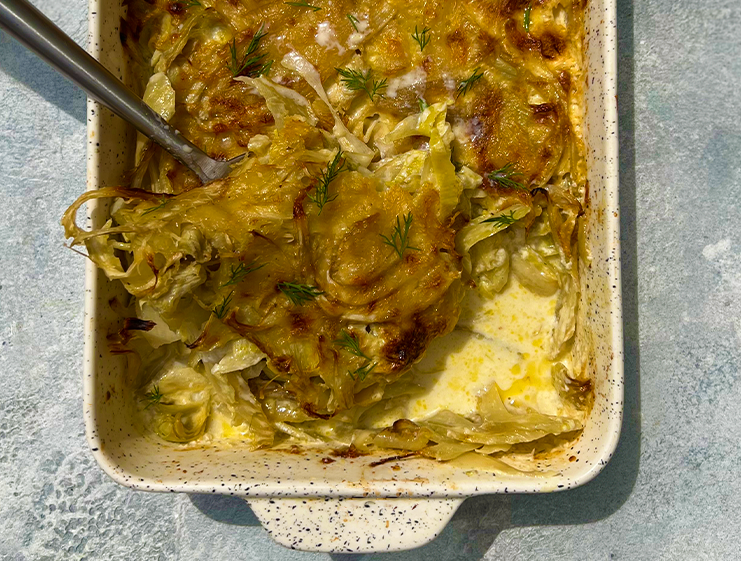 STEP 3: METHOD
1. Melt ghee in a large pan and add your fennel. Sautè for 5-10 minutes, stirring frequently to cook throughout and soften. You may need to add a splash of water.
2. Add your chopped garlic and continue to cook for 3 minutes.
3. Place the fennel and garlic mixture into your oven dish along with your artichokes. Sprinkle your Bimuno sachet over the mixture.
4. Pour cream and gruyère cheese into a pan on medium heat, using a whisk, mix frequently for 5 minutes and then pour over vegetable bake.
5. Season with sea salt and black pepper.
6. Place In the oven for 15 minutes before adding a nice layer of parmesan to grill (2-3 minutes) for a golden top.