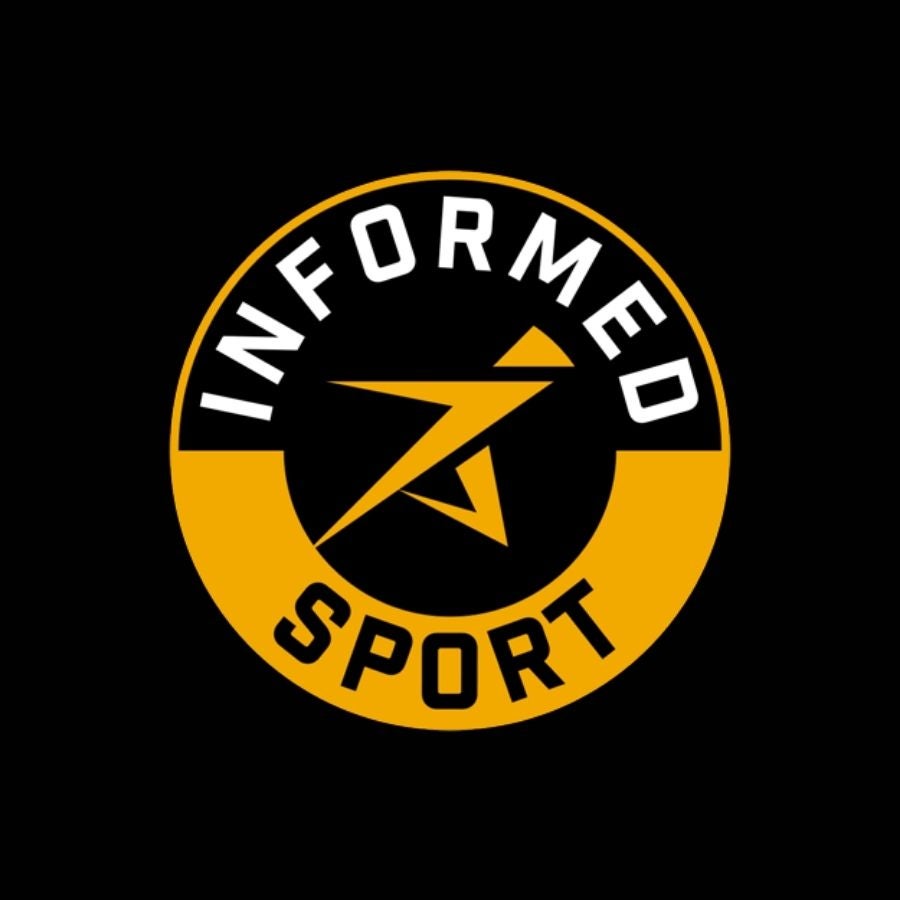 Bimuno is certified with Informed Sport
Purchases through the below links will guarantee that the products delivered will be from batches tested by Informed Sport.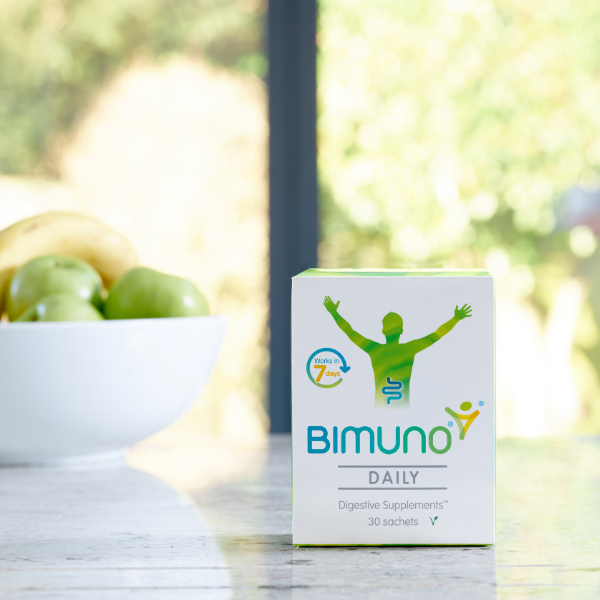 Bimuno® DAILY
- Taste-free, soluble powder
- Tested in independent scientific studies
- Proven to work in 7 days*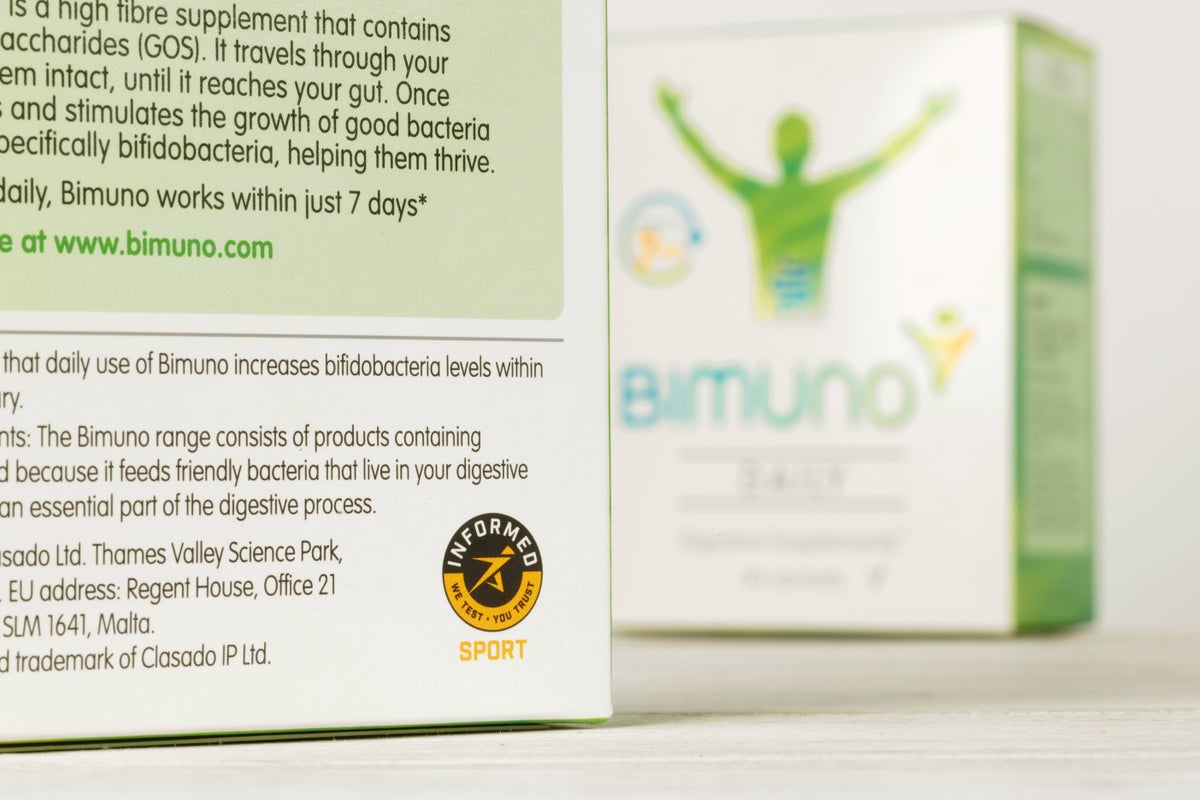 What is Informed Sport?
Informed Sport is a quality assurance programme for sports nutrition products. The programme certifies that all nutritional supplements and/or ingredients that bear the Informed Sport logo have been through a rigorous certification process that every batch produced is tested for banned substances by LGC's world-class sports anti-doping laboratory. Users can use the search function on www.informed-sport.com to find products that have been through this rigorous certification process.
Products are certified by batch and users can use the search function on the Informed Sport website to confirm the specific batches that have been through the rigorous certification process.
Why choose products that are Informed Sport certified?
In order to optimise physical performance, the use of supplementation has increased in recent years, for both elite and amateur athletes. However, some of those taking supplements may be unknowingly ingesting substances such as stimulants and hormones which are banned by the World Anti-Doping Agency (WADA).
To ensure a product does not contain substances which are banned by WADA, companies can submit their products to Informed Sport for testing and if no such substances are found, are certified as safe to use by Informed Sport. Athletes can, therefore, use Bimuno® DAILY, safe in the knowledge that the product does not contain substances banned by WADA.
How do I know which batches of Bimuno have been tested?
A list of all batches that have been tested can be found on the Informed Sport website.
At present, only Bimuno products that are purchased via this page are guaranteed to have been certified by Informed Sport. Please purchase from this link to ensure the products you purchase have been batch tested. All batch tested products will have the Informed Sport logo on the pack.
Informed Sport certified Bimuno products will be available in retail stores from Summer 2020.
Why take Bimuno?
An athlete's diet is often very restricted with a controlled energy intake which means that they must pack in important nutrients within a daily calorie allowance.
One important nutrient which is high in a sportsperson's diet is protein which is important for tissue repair and muscle growth. Whilst protein is great for these important structural functions, it's not shown to have a positive effect on the gut microbiome. When a diet is high in protein and low in fibre, studies show that the types of bacteria in the gut microbiome are less favourable.[1]
Fibre, on the other hand, is known to provide fuel for types of bacteria which are beneficial and produce substances such as short-chain fatty acids which are known to exert various protective effects including in the gut.
Yet fibre is a nutrient which is generally low in diets and this group is no exception; a study found that athletes consumed only 34% of their daily requirement. [2][3]
Although exercise alone is shown to have a positive effect on the gut microbiome[4], this combined with eating the recommended amount of fibre is shown to have the greatest effect. If this is not possible through diet alone then a high fibre food supplement should be considered.
For more information on the importance of the gut microbiome click here.
References
[1] The Impact of Diet and Lifestyle on Gut Microbiota and Human Health
[2] National Diet and Nutrition Survey
[3] Nutritional habits among high-performance endurance athletes
[4] Gut Microbiota Modification: Another Piece in the Puzzle of the Benefits of Physical Exercise in Health?