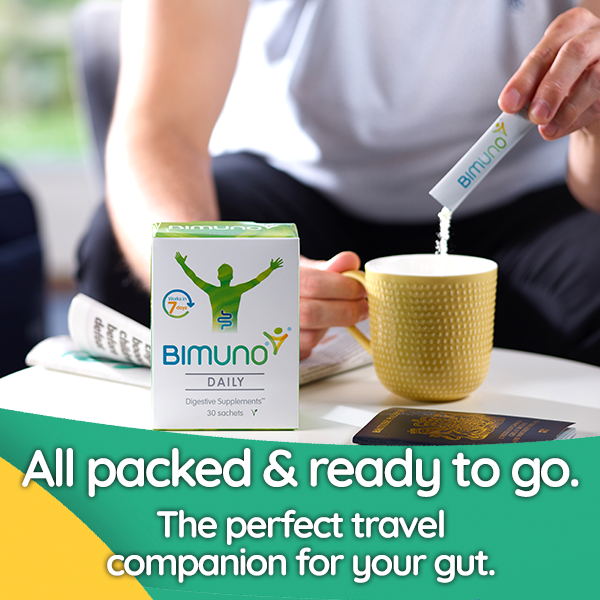 Trouble free travel
We've all experienced anxiety with travel, and we all want to ensure our gut is the least of our worries when abroad. Bimuno is your gut health travel companion, available in travel-size sachets. Take this prebiotic daily before, during, and after travel to maintain a healthy gut and for peace of mind.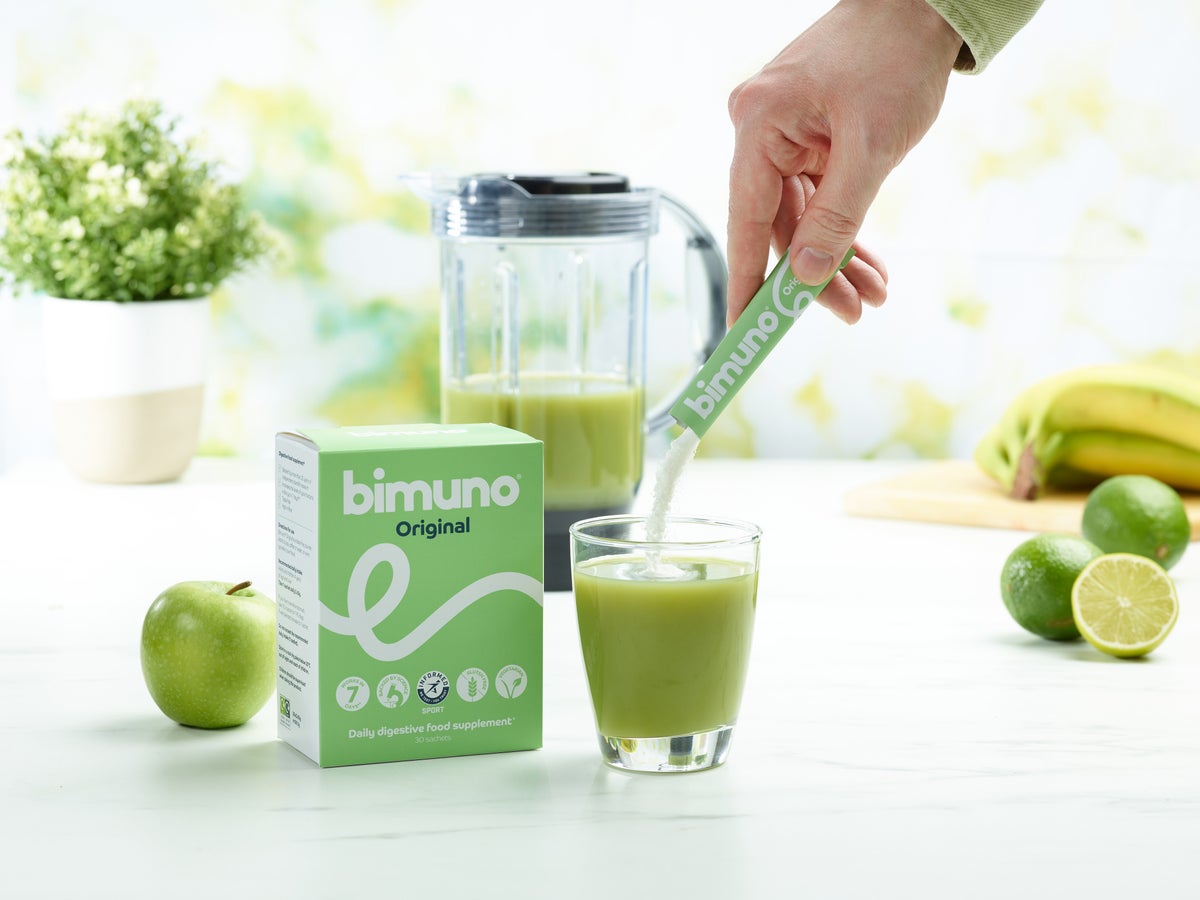 Traveling is a great way to explore the world and experience different cultures, but it can come with some unpleasant side effects. According to the NHS statistics, over 40 per cent of UK travellers experience gut or digestive issues each year while abroad, with 26 per cent actively avoiding countries where the risk is perceived to be high.
Research increasingly suggests a link between the gut and key processes in the body including digestive health, immunity, and brain function. When we travel to a new place, we are exposed to new bacteria that can change the composition of our gut microbiome for better or worse. It's therefore important to optimise the levels of good gut bacteria, to help you enjoy your holiday!
When should I take Bimuno?
You could start taking Bimuno as soon as you've booked your travel however, if you don't, it's never too late to start!

For best results, we recommend taking Bimuno for at least 7-days prior to travel and continuing to take it until your return. This is because with daily use, Bimuno is proven to work in 7 days*, giving your gut a helping hand while on holiday.
Shop Now
Reviews :
"Bimuno makes me feel more confident when travelling"
"I've been using Bimuno for a couple of years now, the ideal fibre supplement,in handy daily sachets especially great when I travel.
"I have always suffered from constipation and much more so when on holiday. I have been taking Bimuno now for about six months and I wouldn't be without it"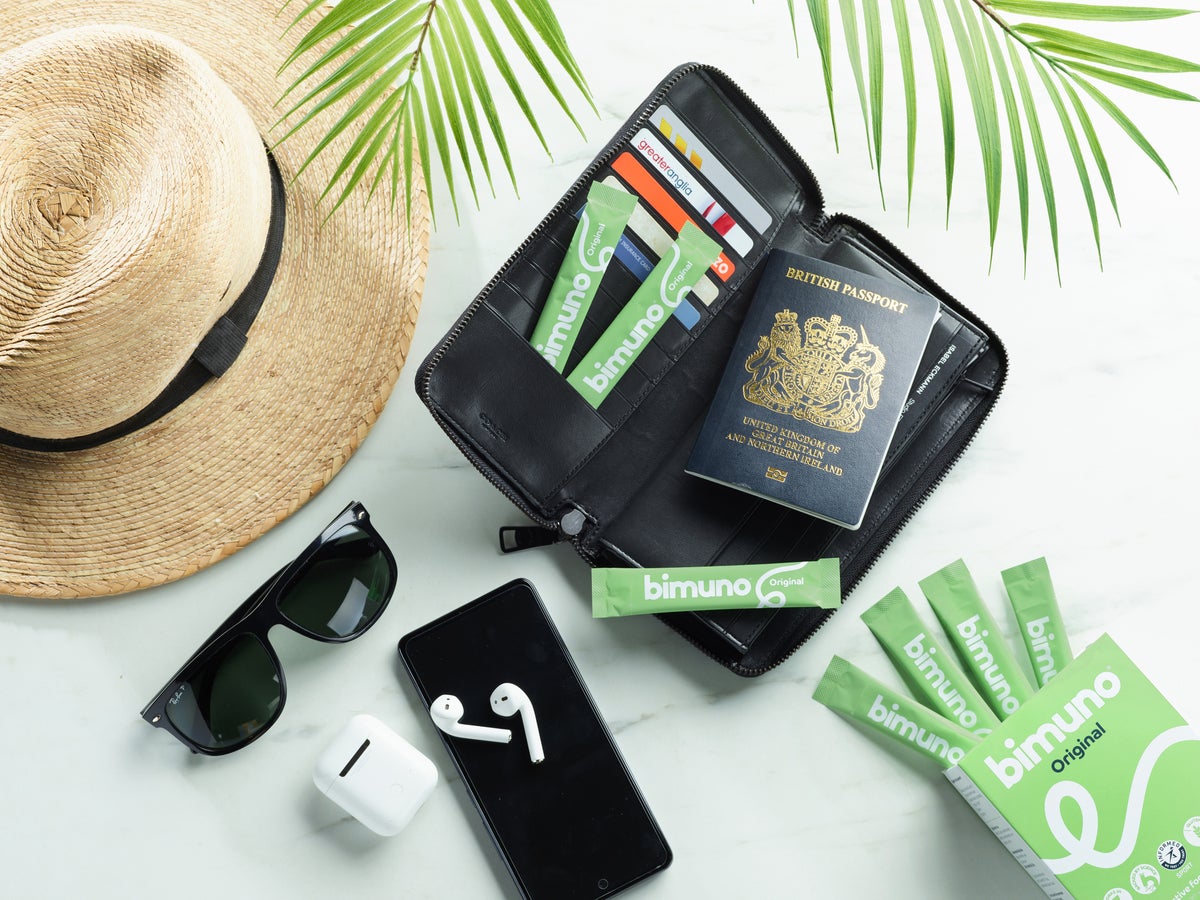 Easy and convenient
When you travel, Bimuno can be stored in your hand luggage or in your carry on. Because it comes in daily sachets, you don't have to carry round big tubs of powder, you simply carry one sachet for each day you are on holiday.
What to expect when taking Bimuno®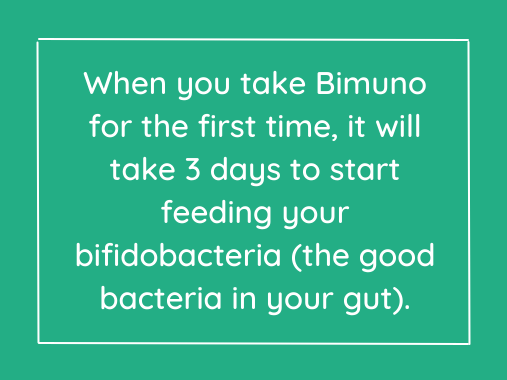 Day 1-3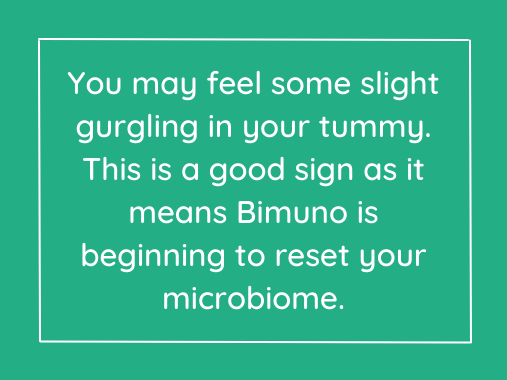 Day 4-7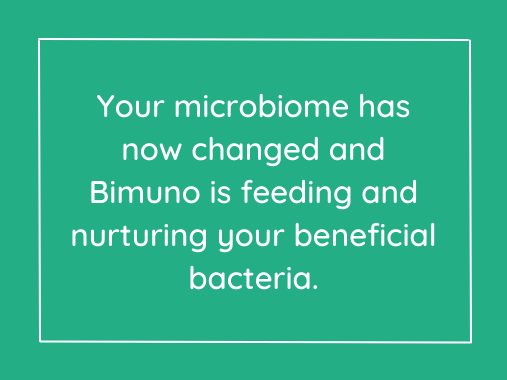 Day 8-14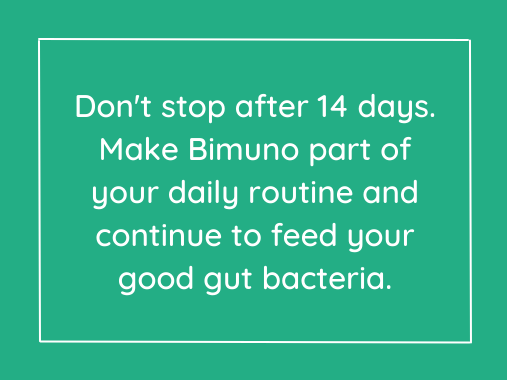 After 14 days...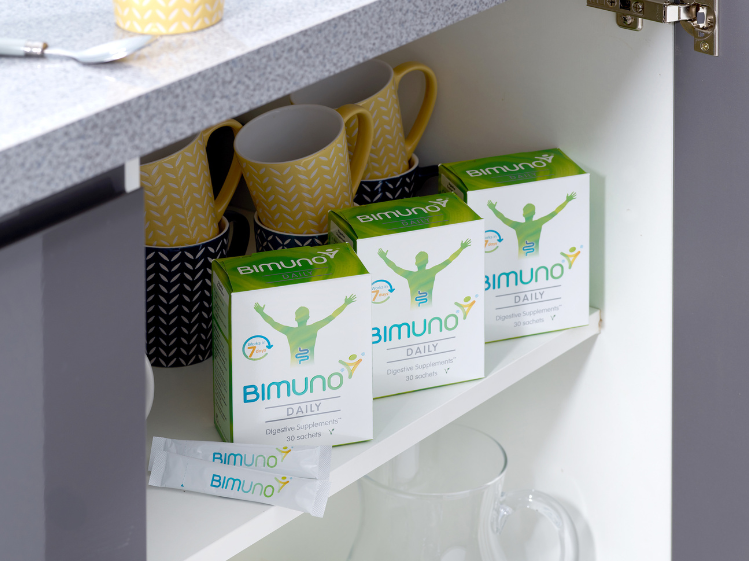 Should I continue to take Bimuno after my holiday?
While we recommend taking Bimuno ahead of and during travel to support your gut health, Bimuno® is designed to be taken long-term. We recommend you take Bimuno® as part of your daily routine, in order to continue to support your good gut bacteria. So don't stop once you return from your holiday, make Bimuno part of your daily routine and continue on your gut health journey by feeding your good gut bacteria.
Look after the whole family
Bimuno is suitable for almost everyone from 4 years old and upwards. It can be taken by people with sensitive stomachs as well as during pregnancy, whilst breastfeeding, during a course of antibiotics or if you are travelling abroad.
With the whole family taking Bimuno, you can enjoy your holidays in the knowledge you're supporting your family's digestive health.
Please note: We recommend you consult with your doctor or other health care professional if you have any concerns or pre-existing medical condition.
For more information about how Bimuno can help support your Travel

View Our Blog
*Scientific data shows that daily use of Bimuno® increases gut bifidobacteria levels within 7 days, results may vary.