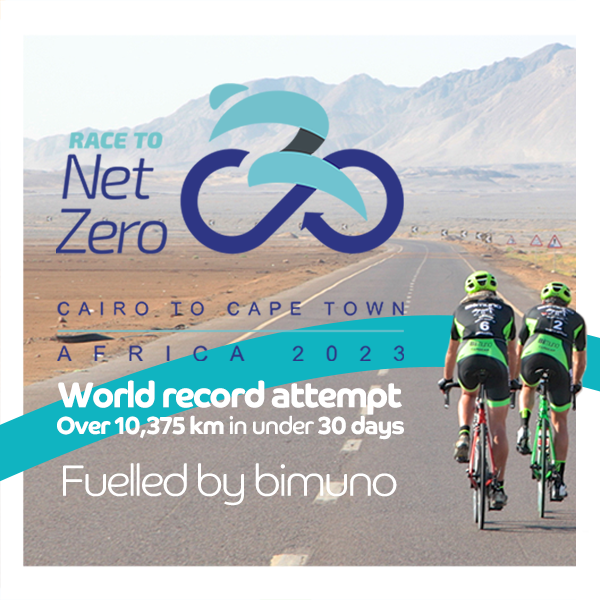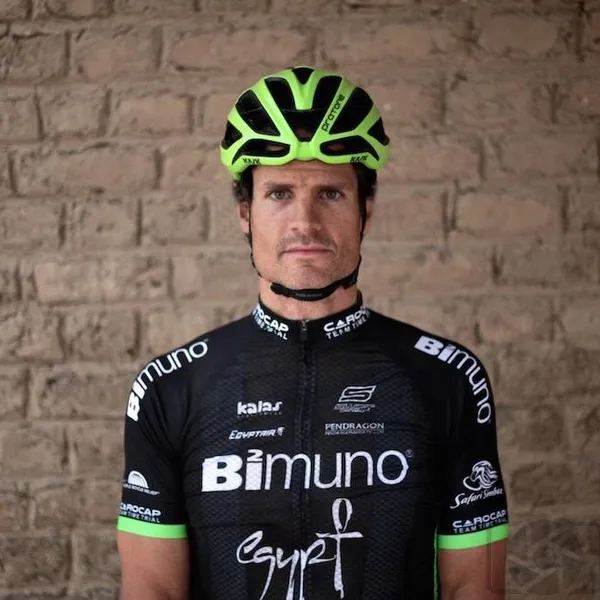 On February 10th, 2023, British ultra-cyclist Nicholas Bourne will attempt to break the world record for the fastest human powered journey from Cairo to Cape Town.
The journey is over 10,000km in length and Nick is attempting to complete it in under 30 days. The journey is supported and fuelled by Bimuno, a high in fibre, prebiotic powder supplement that has been scientifically proven to feed and stimulate the growth of good bacteria in the gut.

"As an ultra-cyclist, I know how important it is to take care of my body, especially when embarking on long and challenging journeys. That's why I've been using Bimuno prebiotic supplements for years. These supplements have been a game changer for me, especially when it comes to digestive health when travelling. In the past, I've had digestive issues when racing abroad, but thanks to Bimuno, I suffered next to no problems on our previous journey from Cairo to Cape town. I highly recommend Bimuno to any cyclist or anyone who wants to maintain good digestive health."
- Nick Bourne
Bimuno is proud to sponsor this historic journey, which aims to demonstrate that monumental achievements can be made while minimizing impact on the planet. In order to keep his climate footprint to an absolute minimum, Nick is riding solo and self-supported.
In 2015 he set the fastest time, as part of an international team, for cycling from Cairo to Cape Town in a time of 37 days 10 hours. Now he aims to do the same journey on his own, and at least a week faster!
Join us as we follow Nick on this incredible journey and learn more about the power of prebiotic fibre supplements and how they support overall wellbeing, digestive health, sleep, and more. Get ready to be inspired and make a difference with Bimuno and Race to Net zero.
You can see more from Nick on https://racetonetzero.bike/
Learn more about Bimuno products:
Register today for more information on the work we are doing, and ways you can optimise your gut health.
Sign me up