Recommended for you
Our unique, high in fibre prebiotic supplements that has been scientifically proven to naturally feed and stimulate the growth of good bacteria in the gut.
What to expect when taking Bimuno®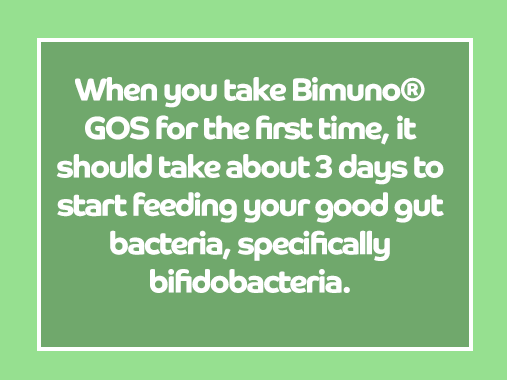 Day 1-3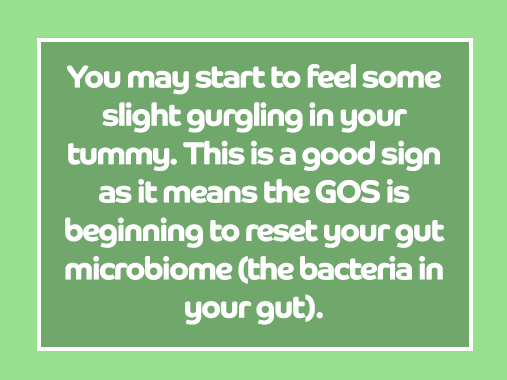 Day 4-7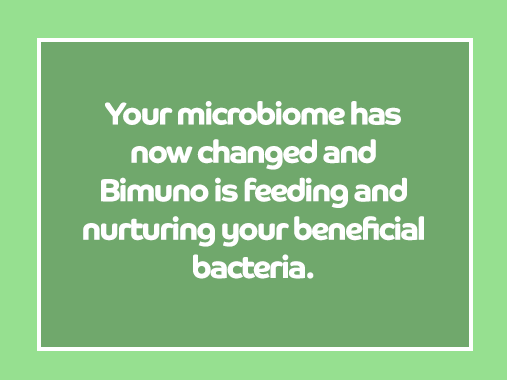 Day 8-14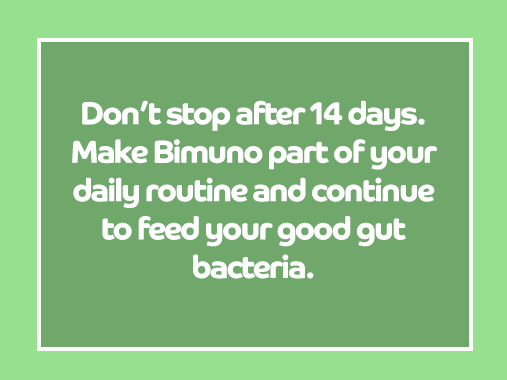 After 14 days...

Trusted by thousands -
Don't just take our word for it, Bimuno® is rated 'Excellent' from over 3,000 independent reviews on Trustpilot.